Fernando Alonso has found glory and fame in his motorsport career, but the Spaniard is still searching for something unique in his racing life: someone faster than him!
There is no disputing the two-time F1 world champion's outstanding talent, and Alonso himself is making every effort to make sure he goes down in history as one of the greatest drivers of all time.
Only time will tell if F1 is unfinished business for the 37-year-old, but despite his departure from the grid, Alonso's appetite for success remains intact. As is his ambition of proving he's the best around.
"I think I am, I think everyone thinks that [they] are the best," said Alonso, as quoted by RaceFans.
"But it's difficult to prove because especially in Formula 1, [either] you are with the right package that season or you cannot prove it,"
"I've been very competitive over many years in Formula 1, lucky enough to win championships.
"Even my last season probably was my strongest with 21-0 [in qualifying] to my team mate, something I've never done in my career.
"Now with winning 24 Hours of Le Mans, winning Daytona, winning Sebring, hopefully being competitive in the Indy 500 and some other things that I can do outside maybe the asphalt, it's something that probably has no precedence in the sport. I am looking for that, for challenges."
Alonso's challenges include a diverse set of venues, even terrains. Last week, the Spaniard indulged in two days of off-road testing with a Dakar-winning Toyota Hilux, an experience that was a far cry from Monaco, Indianapolis or Le Mans.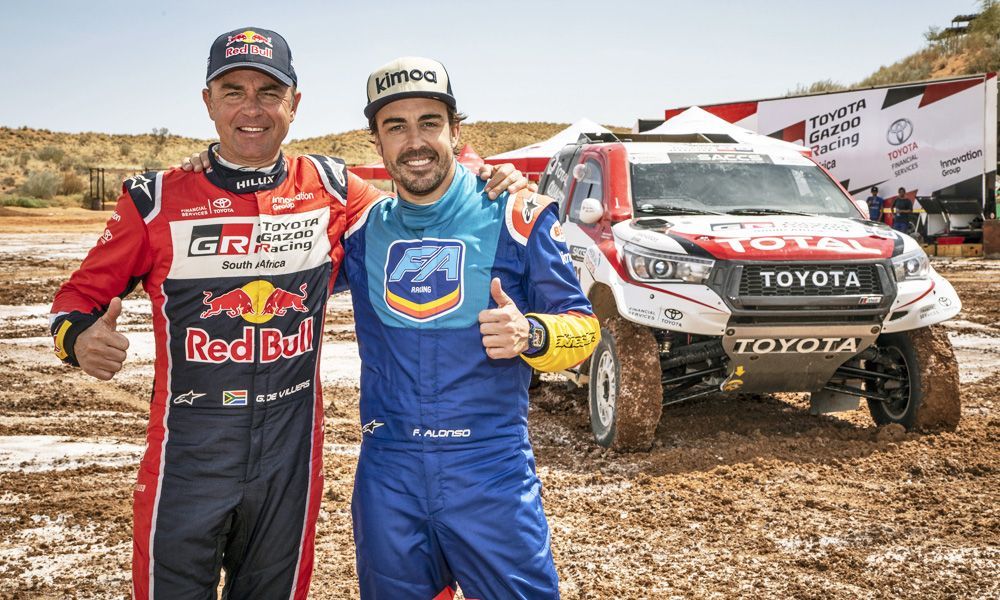 Where many see his ventures as just leisurely experiments, Alonso insists it isn't about "having fun".
"Sometimes I read when I am testing something that 'we are happy that you are having fun but please come back to Formula 1', like 'please come back to the real job' [and] this is fun.
"I'm not having fun, when I try one of those cars I have no idea.
"They have to tell me how they do. They do full throttle and brakes at the same time in rally style – we brake with the left foot but either we press the throttle or press the brake, never at the same time. You need to learn from zero, you need to read the bumps, you need to read things.
"So definitely there is a lot of effort that I put behind every challenge that I take and a lot of stuff behind.
"I'm not doing it for fun, I'm doing it for the difficulty, for the challenge and just to hopefully to be better as a driver."
For all his burning ambition to go down in history as a G.O.A.T - to use a fashionable term, Alonso isn't getting any younger.
But rather than age, it's another consideration that could entice him to hang up his overalls and helmet: a superior opponent.
"As long as I have the power to do it and I feel competitive [I will continue]," he said.
"Maybe one day I jump in a Formula 1 car and there is one guy with the same car that is quicker than me.
"Or I jump in another car and one guy is quicker than me with the same car. As far as I know it's never happened so far so I will keep still driving."
Gallery: The beautiful wives and girlfriends of F1 drivers
Keep up to date with all the F1 news via Facebook and Twitter