Former Ferrari driver Gerhard Berger says the Scuderia has "got it wrong" by using team orders to favour Sebastian Vettel over Charles Leclerc.
Ferrari have given Vettel a theoretical advantage over his young team mate, with team boss Mattia Binotto stating that in a 50/50 situation that would require making a call, priority would go to the experienced German.
In last weekend's Chinese Grand Prix, in the early stages of the race when the Ferrari duo was running behind the leading Mercedes pair, Leclerc was ordered to let Vettel by, a decision that eventually set back the Monegasque to fifth.
Berger believes Ferrari's policy of favouring Vettel at the current stage of the season, and because of his experience, is wrong.
"I think it's an open game at the moment," said the Austrian.
"As much as I like Sebastian, and as much as I rate him, here's a boy who is capable to win the world championship.
"I don't think it's enough to say, 'This one is experienced, this one is not experienced, so we take the card of experience.' I think they got it wrong.
"Saying this, you always have to discuss this point in a different way – it depends where you are in the season.
"Last year, when we were in Monza, when [Maurizio] Arrivabene said we let everything run open, when the championship was already going into the final stage, it was clear that if somebody has a chance it's not [Kimi] Raikkonen, it's Sebastian.
"So there I would react the other way. It's a question of when it is, and is it really giving somebody not even a chance to win the championship? And if you do it in the first or second race, I don't agree."
Berger admitted that having to contend with a team mate snapping at his heels while also attempting to challenge Mercedes and Lewis Hamilton for the title is a double-burden for Vettel.
"In the last race he brought himself a little bit into this situation because it was up to him to ask.
"If you're not sure you can pull away, in this situation it was maybe not the best thing to do. Because soon you're going to have two camps.
"No question, Sebastian has a difficult role at the moment, having the young boy at the neck, having to deliver a championship for Ferrari, and to win the championship means beating Lewis [Hamilton].
"That's maybe the biggest headache!"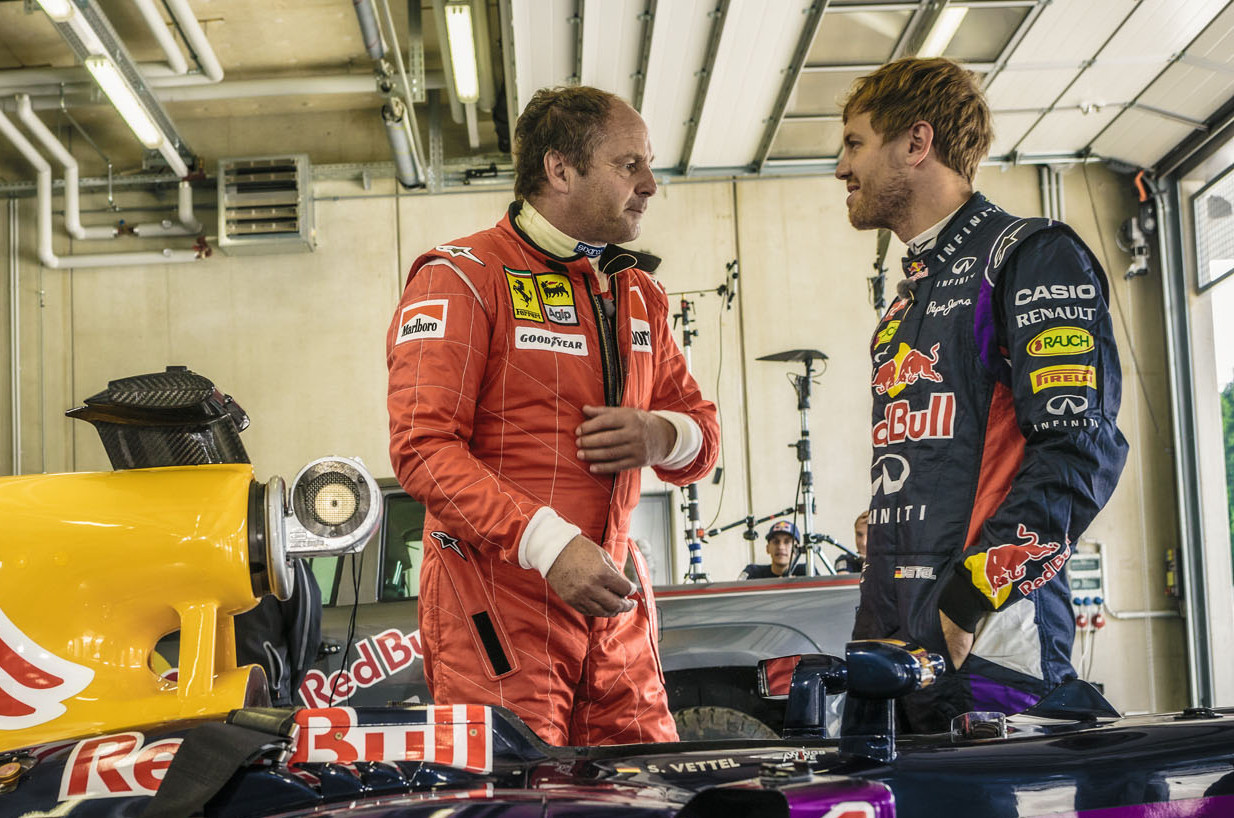 Regardless of Vettel's plight, Berger has been impressed with Leclerc, but also by another young driver in the field this year.
"He is an outstanding boy, is Leclerc, as much as we talked two or three years ago about [Max] Verstappen. He has a different style," insisted the former Grand Prix driver.
"And the other guy who impressed me in the first two or three races when I didn't expect him to be that strong was [Lando] Norris, another one.
"It's great to see some young ones coming."
Gallery: The beautiful wives and girlfriends of F1 drivers
Keep up to date with all the F1 news via Facebook and Twitter