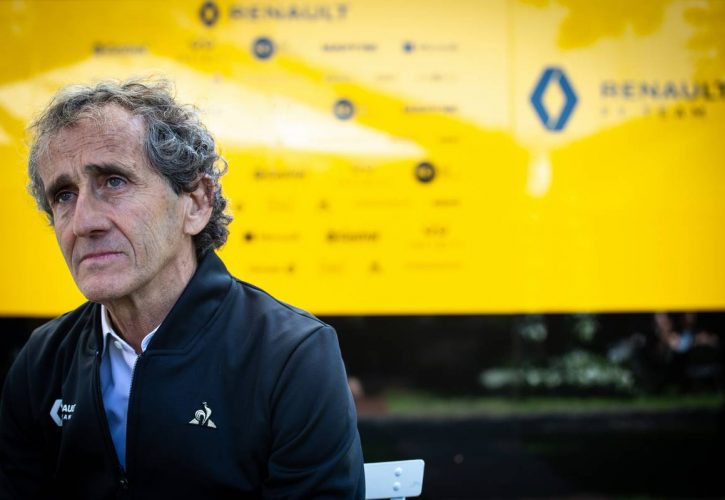 Renault special advisor and F1 legend Alain Prost insists the French manufacture will at some point have one of the best power units in Formula 1.
Renault's Viry Châtillon engine department has endured a rough start to the 2019 season with a series of MGU-K failures suffered by the manufacturer's works outfit and its customer McLaren.
Carlos Sainz was sidelined in Melbourne by the element's breakdown, while Nico Hulkenberg and Daniel Ricciardo were simultaneously hit with problems in the closing stages of the Bahrain Grand Prix.
All Renault engines were fitted with an updated MGU-K in China but Hulkenberg was once again stopped by a rupture, although one rooted in a software glitch rather than in the component's hardware.
According to Prost, reliability troubles are the price to pay for the significant step forward the Renault unit has achieved this season in terms of performance.
"We know we're pretty close to the limit right now," Prost told Sky Sports.
"Reliability problems are sometimes unavoidable, it's part of the game and we have to accept that. We will once again be one of the best engines in Formula 1.
"Nobody talks about it, but we have the data, we'll do it step by step and we'll make it."
Prost insisted he had noted the frustrations felt by Daniel Ricciardo at the outset this season, although the Aussie's fortunes improved markedly in China where Renault's new recruit put his first points of the year on the board.
"It is inevitable that such things appear – I told him so, "Prost said.
"Red Bull's philosophy is quite special, and it's difficult to be in a new team."
Gallery: The beautiful wives and girlfriends of F1 drivers
Keep up to date with all the F1 news via Facebook and Twitter