Toro Rosso boss Franz Tost dismissed the prospect of Alex Albon moving to Red Bull next year, insisting the British-Thai racer needs more experience to be considered for a promotion.
Albon's recruitment by Toro Rosso at the end of last season came as a surprise, even for the 23-year-old who expected to be racing in Formula E this year with Nissan.
So far, Albon has acquitted himself in F1, racing on a par with experienced Toro Rosso team mate Daniil Kvyat and scoring a top-ten finish in Bahrain and in China.
His performances have not gone unnoticed and they've even fueled speculation that he could step up to Red Bull's senior squad next season, but Tost has played down that suggestion
"Red Bull is a different league," Tost told Motorsport.com.
"Red Bull is a team that competes for race victories and world championships. For me, he needs at least the two or three years that I always say a driver needs until he knows how to get on in F1.
"I can explain this with examples. He is confronted with new situations in every qualifying session in the first year.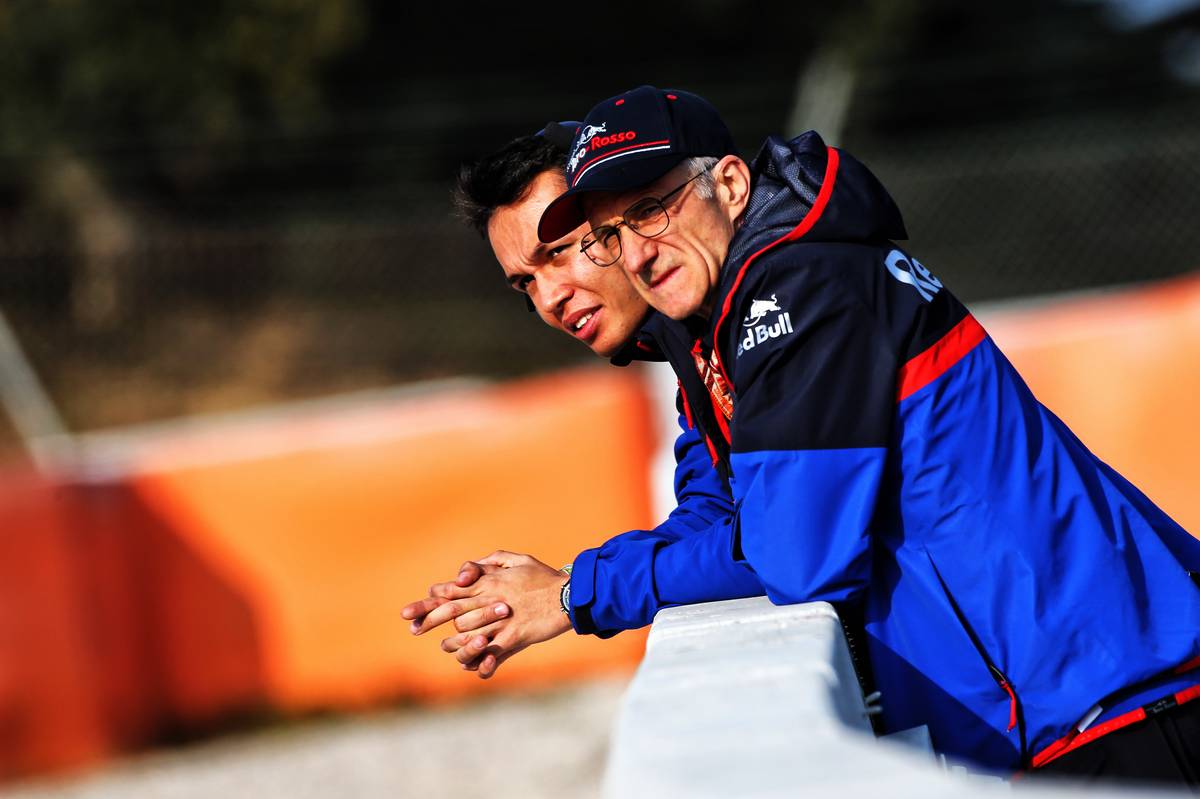 "Take Baku: the sunshine through the skyscrapers at 2pm was different than in the final practice session in the morning. The grip is different. And he is confronted with these conditions for the first time in qualifying. That's a difference.
"Now you can say: 'In 2020 he won't know what the weather will be like either'. That's true.
"But at least he then has the experience how he can drive over the kerbs, at what angle he has to approach the corners, how he has to react on the brakes, what speed he can take into the corners in order to accelerate out of the corners in the best possible way."
Tost is all for promoting young drivers, but the Austrian underlined the importance of timing a young charger's move up to the next level.
"The more often a driver is on the track, the better and faster he can adapt to new conditions. A young driver learns this for the first time," he added.
"If he then drives in a top team, the expectations are different. Then the pressure increases, and then he may think he has to force things - and then he runs into the machinery so that the shot backfires."
"Now you can say 'Leclerc also does a super-good job at Ferrari', but he was also prepared really well and showed sensationally good performances in all junior classes.
"This contradicts the thesis that it takes three years to prepare a driver properly. But in my opinion it normally takes two to three years."
Gallery: The beautiful wives and girlfriends of F1 drivers
Keep up to date with all the F1 news via Facebook and Twitter