Pirelli has revealed the teams' preferred tyre allocations for this month's Austrian Grand Prix, with Mercedes and Ferrari differing in their number of soft compound sets.
Both Lewis Hamilton and Valtteri Bottas have opted for nine sets of the red-rimmed C4 rubber while Sebastian Vettel and Charles Leclerc have gone for a more conservative option, with seven sets each.
Over at Red Bull, Max Verstappen and Pierre Gasly have followed different options, with eight sets of softs for the former while the latter has awarded himself nine sets of the same tyre.
There's no intra-team uniformity among the top three outfits when it comes to medium and hard, with for instance Hamilton spreading his choice evenly between the two while Bottas has opted for just a single set of the white-rimmed hard tyre.
Renault, Haas, Alfa Romeo, Toro Rosso and Williams drivers will all have nine sets of the soft compound at their disposal.
Racing Point's Sergio Perez and Lance Stroll have joined Ferrari's chargers in limiting their choice of red tyres to just seven sets.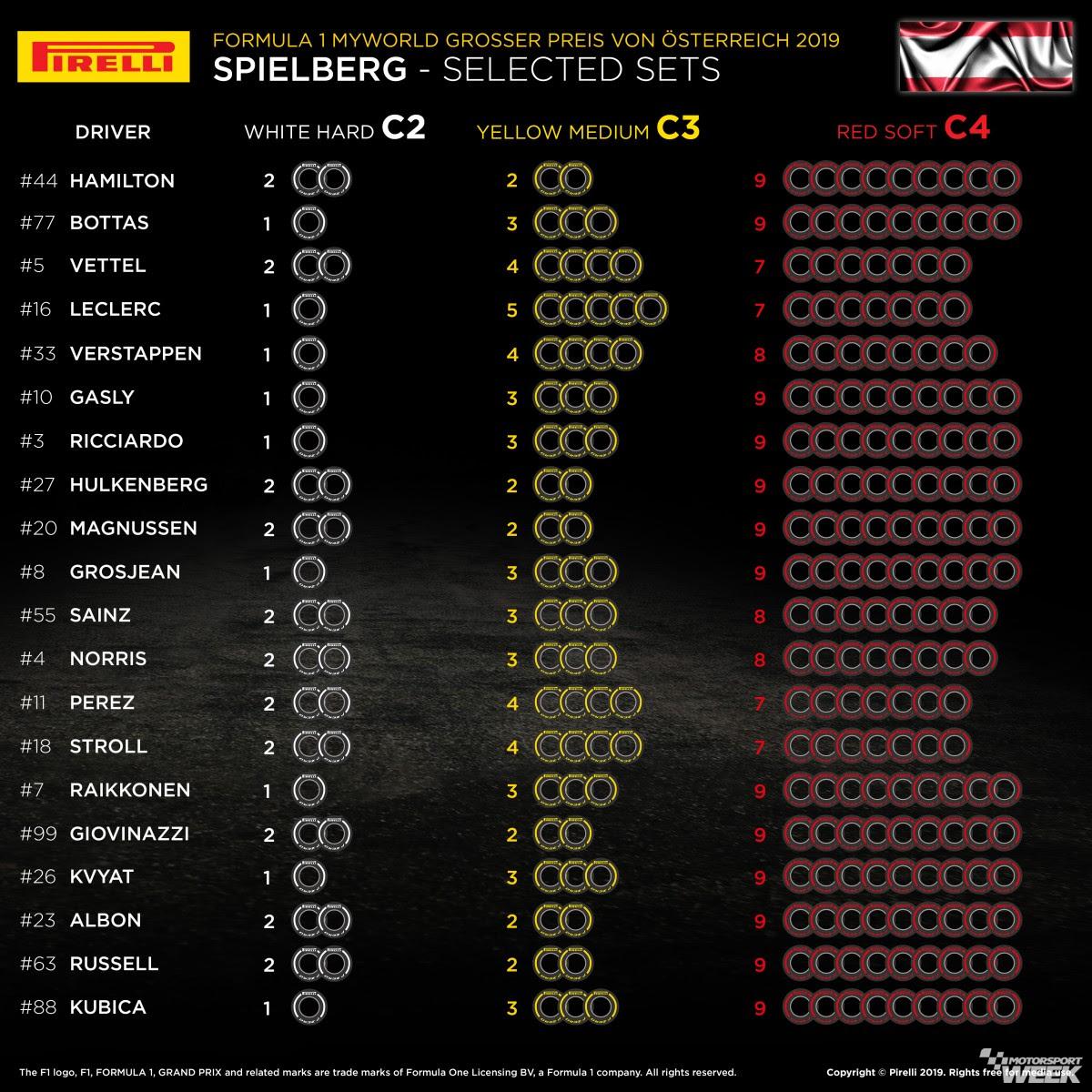 Gallery: The beautiful wives and girlfriends of F1 drivers
Keep up to date with all the F1 news via Facebook and Twitter