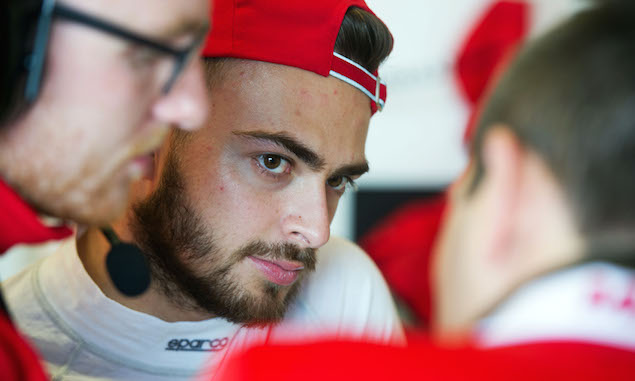 Will Stevens says he can learn a lot from new Manor racing director Dave Ryan if he remains with the team next season.
Ryan was announced as joining Manor during the Brazilian Grand Prix weekend, with the former McLaren man being added to the team ahead of the departures of John Booth and Graeme Lowdon next weekend. Stevens has yet to confirm his future but is confident of staying with Manor next year and he says the appointment of Ryan is one which excites him.
"He's obviously got a lot of experience, he's won titles, been around for many, many years and he's worked with world champions," Stevens said. "So for me as someone young coming in to F1 I need to get information and learn things from as many people as I can. He's an extremely good person to learn from.
"I think for a team like us to have someone with that experience is nothing but good; he knows how to win world championships and to instil that kind of philosophy in to a team like ours can only help. Especially for next year with a much more competitive package we are obviously optimistic about what we can achieve next year and having someone like Dave on board is really beneficial so I'm really excited to get to know him and hopefully next year we can be working together."
However, with Ryan's arrival coming as Booth and Lowdon leave the team, Stevens paid tribute to the bosses which gave him his first full-time seat in F1.
"They are both really good guys. I've actually known them for quite a while, I raced for Manor back in 2010 in Renault UK so to be racing in F1 five years later is pretty cool for me. They've done so much for this team and if it wasn't for those guys then we probably wouldn't be here this year.
"They're a great group of guys, I have got a lot to owe to them for giving me an opportunity this year in F1 and to show what I've got. So it will be sad to see them go but I wish them all the best for whatever the future holds for them and I'm sure they will both go on to really good things."
Use the red tabs on either side of the screen to scroll through more Formula One news and features
Click here for a more light-hearted look at the Brazilian Grand Prix
Keep up to date with all the F1 news via Facebook and Twitter