Sebastian Vettel will remain Ferrari's preferred bet in the event of a 50/50 situation, but Scuderia boss Mattia Binotto admits that Charles Leclerc is gaining momentum with each passing race.
At the start of the season, Ferrari admitted that Vettel was the team's de facto number one driver when it revealed that the German would get preferential treatment in a scenario that would warrant a choice.
Indeed, in Australia and Bahrain, Leclerc was instructed to remain behind Vettel while it also swapped its drivers in China to the latter's advantage.
Looking ahead, Vettel's fourth place and 18-point lead over Leclerc in the drivers' standings means the four-time world champion's status is preserved, at least for now.
"I think we said at the start of the season that we are here to get maximum points for the team. I think the team is first," Binotto said.
"The 50-50 situation really needs to happen and as I said Sebastian was in that case the one with priority.
"Sebastian is still the one ahead in the championship between the two drivers at the moment so if there would be any 50/50 certainly we will give the advantage to Sebastian.
"But I think as the championship is going on, Charles is certainly proving that he is a very fast driver, he's been on pole and he had plenty of opportunities to win races. We will never stop him."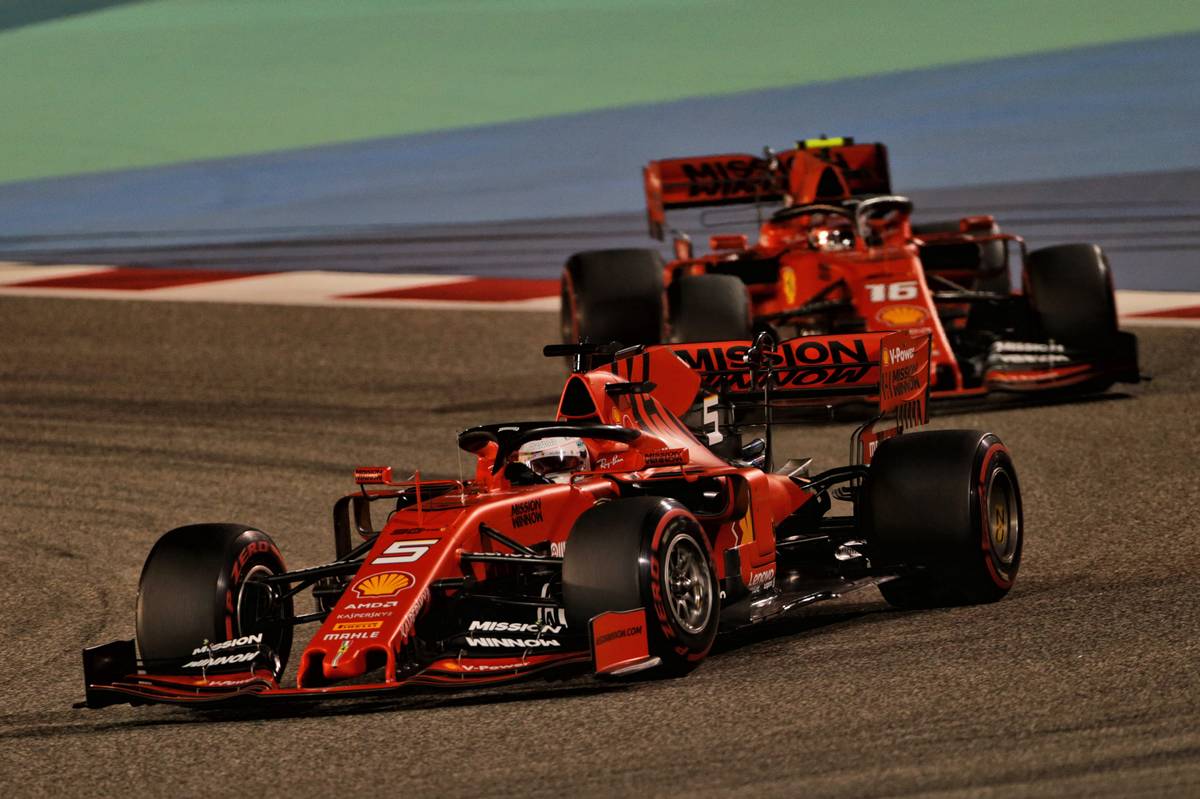 Leclerc's stock is now clearly in an uptrend following his podium finish in France and near win in Austria. At both venues, the Monegasque comfortably outpaced his teammate.
"I think first he is getting more used to the team, our way of working, knowing better his own engineers and mechanics, he's certainly fitting more into the team itself," Binotto explained.
"I think the start of the season certainly everything was more new around him, his second season in F1 but with Ferrari, with the pressure to manage, with the strong drivers around him and in the same car.
"So, it's a lot of things around him to manage, to understand and also not to distract him as well and to focus on himself, and after several races he is getting more comfortable with the team, with his pace and performance and he's more and more focused on the task to improve himself all through the weekend and race by race.
"In quali, I think how you prepare the best performance for Q3 from Q1, understanding the track evolution is something he is getting used to and the result in the race is getting a lot stronger."
Gallery: The beautiful wives and girlfriends of F1 drivers
Keep up to date with all the F1 news via Facebook and Twitter