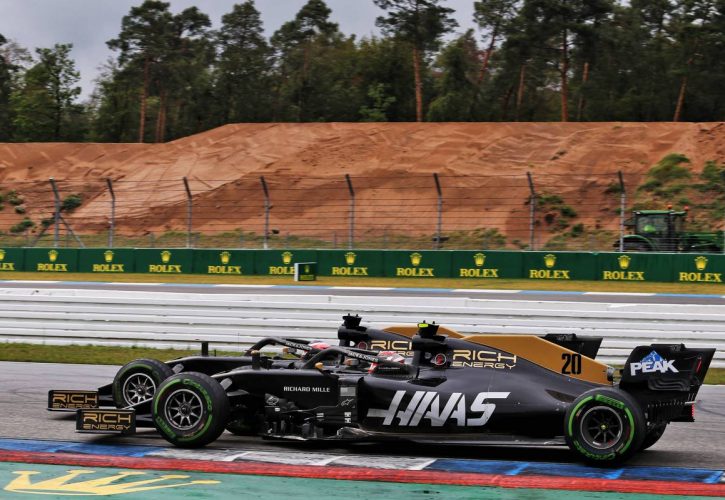 Haas enjoyed a good haul of points in Sunday's German Grand Prix, but team boss Guenther Steiner insisted the result was better than it looked after his drivers clashed late in the race once again.
Romain Grosjean and Kevin Magnussen finished their respectively P7 and P8, with both drivers gaining a spot in the final results thanks to a 30-second time penalty handed to both Alfa Romeo drivers.
But it was another race in which the Haas drivers came together, with Grosjean veering into Magnussen at Hockenheim's Turn 6 hairpin on lap 56.
The contact was light enough for both cars to remain on course, but Steiner was unimpressed and pondered the prospect of imposing team orders in the future to put an end to the incessant on-track encounters between his drivers.
"I need to think about it but there is not many options. At some stage something needs to be done," a calm but visibly fed-up Steiner told Sky F1.
"I normally try to avoid it, [team orders], as you know I like racing, I think that's what we should be doing.
"But if it works always against us I can't keep it happening. Today we are lucky that nothing [happened], they both were there, but it could happen again. The result looks better than it is."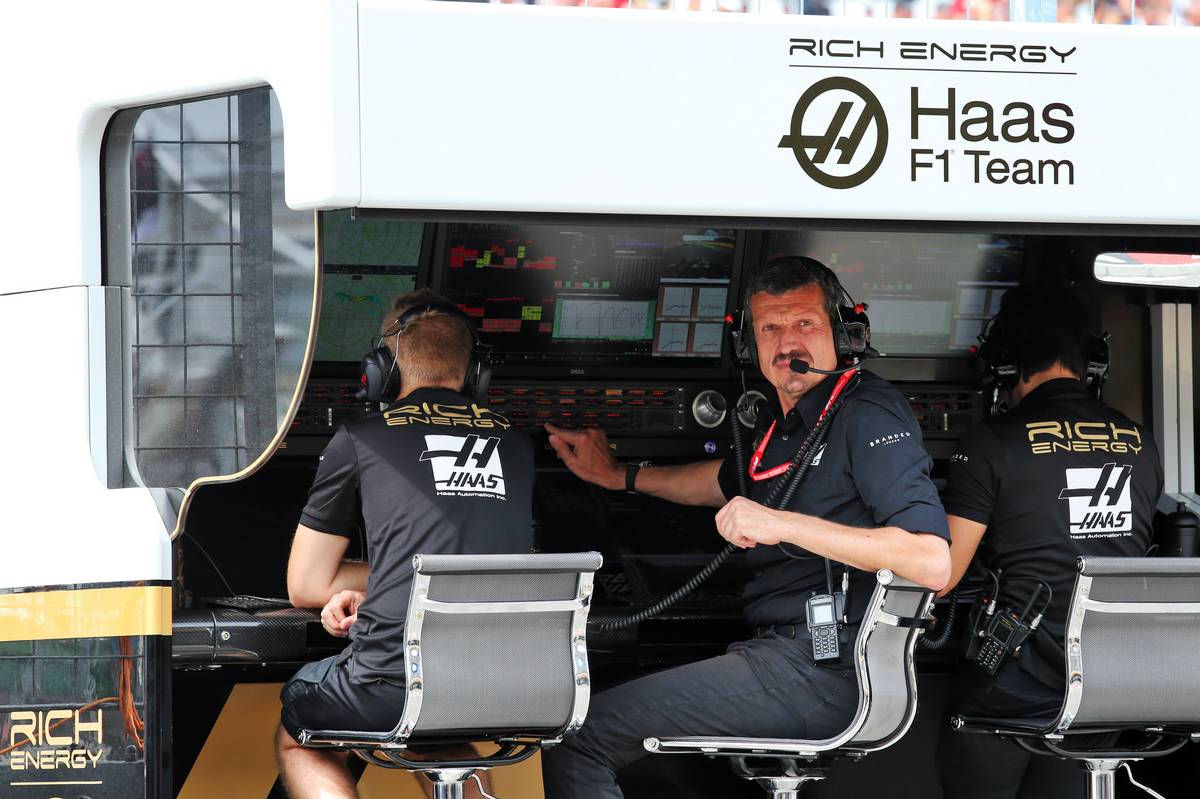 As far as Magnussen was concerned, there was no doubt as to who was responsible for the Turn 6 mêlée.
"We've been told very clearly that we can't touch each other, and I see no reason why we had to touch each other," said the Dane.
"It's very clear I was on the inside, it's not like I was diving on the inside, and then he chooses to turn into me. I don't know what he was doing."
Grosjean was reluctant to offer his side of the story when questioned on the incident immediately after the race, although he later alleged that he had an edge over his teammate.
"I won't comment on that one. We got lucky," initially said the Frenchman.
"I guess we are going again to Gunther's office. But on that one I think I was ahead, and it's a bit of a shame."
Steiner had no intention of taking up the matter with his drivers after the race but promised he would address the issue before next weekend's Hungarian Grand Prix.
"I didn't see it properly, I want to look at it properly and calm down about it and then I need to see what I am going to do," said the Italian.
Gallery: The beautiful wives and girlfriends of F1 drivers
Keep up to date with all the F1 news via Facebook and Twitter