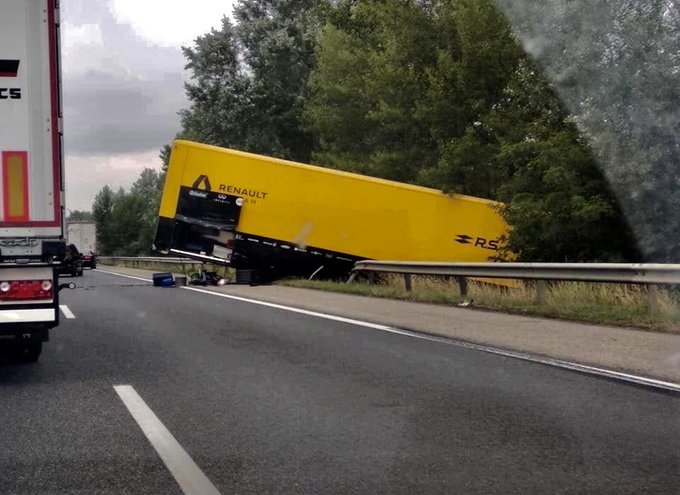 A day after enduring a dismal race in Hockenheim, the Renault F1 team suffered another setback on Monday morning when one of its transporters crashed on its way to the Hungaroring.
According to report, the accident occurred on the motorway near Gyor, or about 120km from Budapest. Pictures show the team truck, which had left Hockenheim on Sunday evening, T-boned into the crash barrier.
Renault stated on Twitter that its truck driver had not suffered any serious injuries.
"We confirm that a Team truck was in an accident on the M1 in Hungary, near Gyor." said Renault.
"The driver, who was driving within the respected regulations, is conscious and has not suffered serious injury.
"He's been transported to hospital for further checks. No other vehicles were involved."
Renault offered no detail about the contents of its team truck or the potential damage to its equipment.
Not the best way to start the week for the French outfit, especially after its German woes.
Gallery: The beautiful wives and girlfriends of F1 drivers
Keep up to date with all the F1 news via Facebook and Twitter