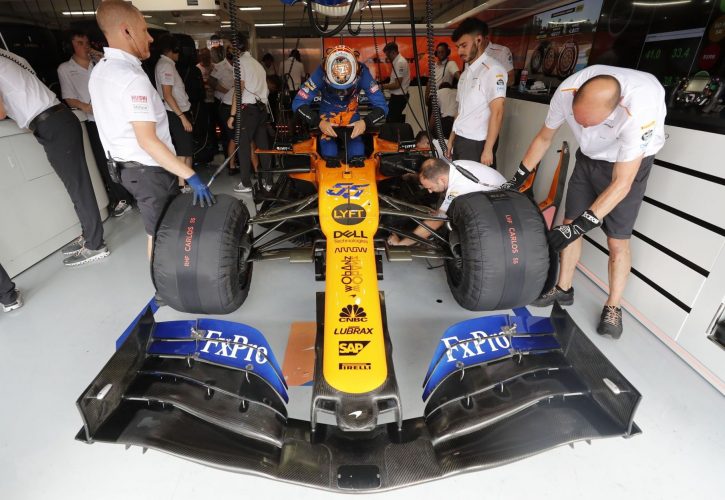 McLaren F1 boss Andreas Seidl says the team's 2020 contender will represent a development of this year's MCL34 rather than a bold new design.
After a troubled season in 2018 marked by the burdensome changes to its management structures, McLaren is slowly but surely turning its fortunes around.
Consistency was the norm for the Woking-based outfit in the first half of the season, allowing it to sit fourth in the Constructors' championship during the summer break, having outscored its main reference, the Renault works outfit.
McLaren's new engineering culture, instigated  last season, has taken hold. And new technical director James Key has dug in with his fellow engineers to devise next year's car that Seidl insists will expand on this year's charger.
"I would say for us that next year will be an evolution rather than a revolution," explained the German.
"We have a good pace now, we learned a lot with that car, we know what the weaknesses are and that is something we want to address for next year."
Seidl underlined the team's early design start on the MCL35's conception compared to previous years.
"For us, where we think the next step will come with car performance is that we have started this time - and it is the first time for a while - with a normal timing of doing a car.
"We started straight after winter testing with an initial concept phase of next year's car, which is different to previous years.
"And that fact together with having a clear technical director in place gives me a lot of hope. I am optimistic we can make the next step.
"But we need to be realistic. As I have said many times, there is no magic. The gap to the front is still huge but the aim is to get somewhere in-between next year."
For Seidl, a tangible step forward in 2020, with the aim of inching closer to F1's front-runners, will require a timely diversion of resources to next year's car
"The key now for the second half of the season will be when to really get to the point where we can switch full focus to next year's car," added the McLaren boss.
"Obviously results like Hungary help us with that decision because one thing is also clear with the performance: the gap to the front is still huge and we clearly have to target that to make the next step next year."
"Our ambition is that next year we can go somewhere in-between the gap we are having at the moment, between the top three teams and us.
"If you look at the lap times we are somewhere between 1-1.5 seconds away from the top three teams, and our target is to jump somewhere in-between that."
Gallery: The beautiful wives and girlfriends of F1 drivers
Keep up to date with all the F1 news via Facebook and Twitter