Antonio Giovinazzi was handed a 10-second time penalty by the Singapore Grand Prix stewards for driving too close to a crane, but the Alfa Romeo driver holds on to his P10 finish.
The incident occurred after lap 34 when a crane was sent out on the track during the race's first safety car period to retrieve the stricken Williams of George Russell.
While drivers were warned to hold their right at the exit of Turn 8, Giovinazzi was deemed to be too close to the marshals as he rushed past.
"The race director had instructed all cars to stay to the right at the incident at Turn 8, because of the crane and marshals working the crash at that location," said a stewards' statement. "There was a double waved yellow before the incident.
"While the stewards accepted the explanation of the driver that he felt he was going sufficiently slowly, and while he was driving to his SC delta time, he did however end up driving closer to the crane and marshals than was felt safe by either the marshals on location or the race director. The stewards concur.
"The driver had been told of the location of the incident and to stay right but may not have considered that the crane was moving.
"The stewards consider this to be a potentially seriously dangerous situation and a risk to the marshals."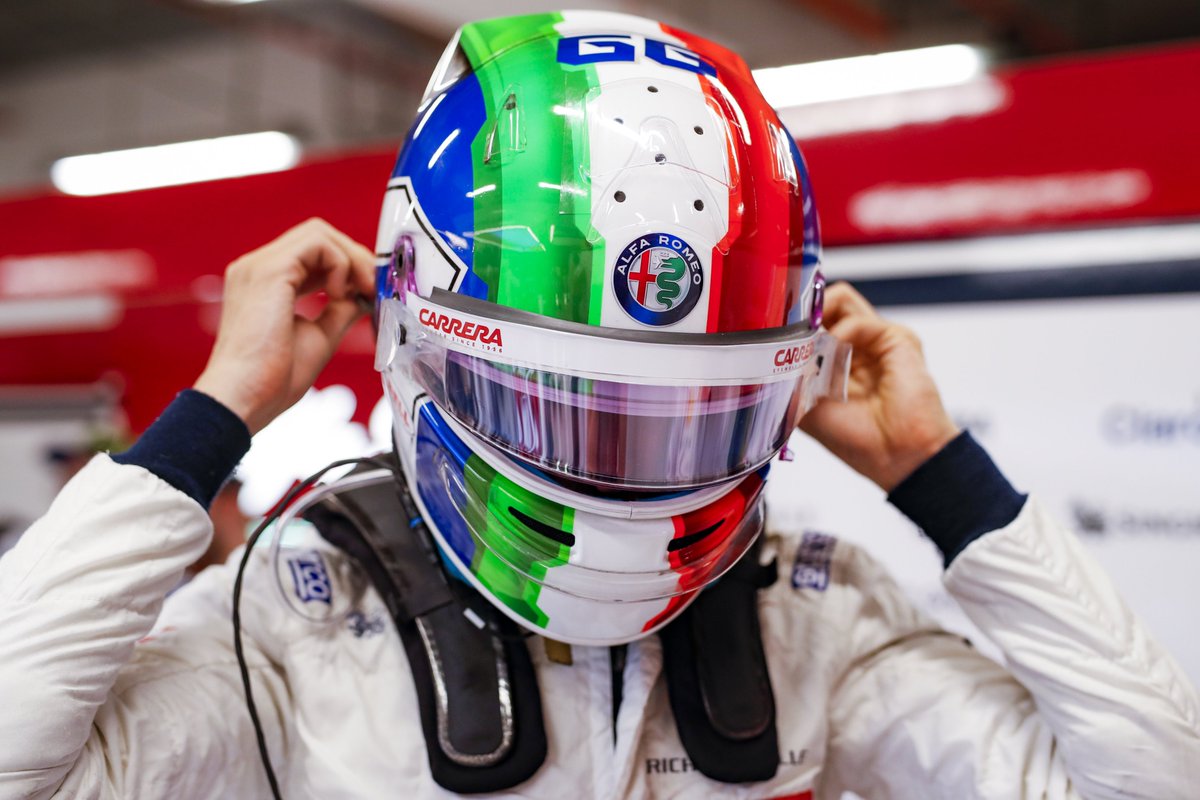 Giovinazzi's 17.6s lead over 11th-placed Romain Grosjean was enough for the young Italian to retain his third top-ten finish of the season.
The 25-year-old enjoyed a moment of glory on Sunday when he became the first non-Mercedes, Ferrari or Red Bull driver to lead a Grand Prix since 2015!
A long first stint on the medium tyre had allowed the Alfa charger to find himself at the head of the field for a handful of laps after the front-runners had pitted for fresh tyres.
"I think we extended the run on mediums too long and lost a lot of pace in the end," said Giovinazzi.
"Then I had a small touch with Daniel [Ricciardo] and I broke my front left suspension a little bit so after that it was a difficult race but I think in the end we achieved the best result we could.
"P7 was for sure the main target, being in front of Norris. Now we need to look into what we could do better and improve for the next race."
Gallery: The beautiful wives and girlfriends of F1 drivers
Keep up to date with all the F1 news via Facebook and Twitter