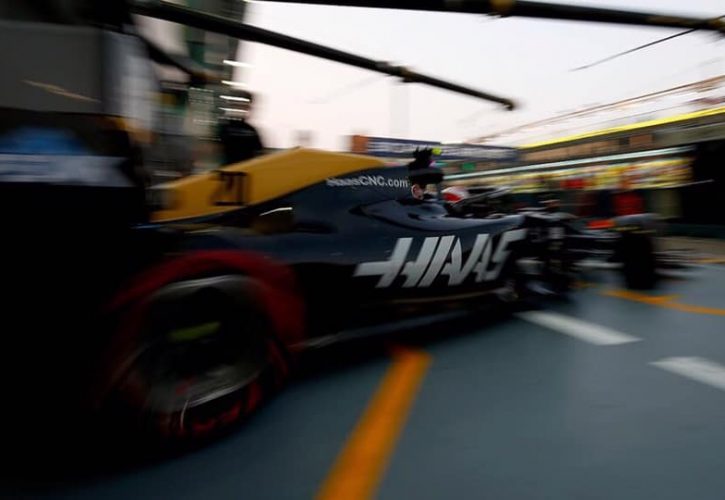 Haas' depressed results this season will inevitably lead to a drop in prize money for the US outfit, a shortfall that in turn will impact its 2020 budget says team boss Guenther Steiner.
Haas concluded its first two seasons in F1 eighth in the Constructors' standings, but significant improvements saw the team's ranking climb to fifth, right behind Renault.
However, this season, Haas' persistent struggles with its VF19 car have pushed it back down to P8 where it currently sits, seven points adrift from Alfa Romeo.
The unavoidable loss of revenue associated with this year's setbacks means the team will need to balance its reduced 2020 budget prudently, and that won't be an easy task insists Steiner.
"As always, if you lose out on big money like this, you always have to put your thinking hat on how not to waste money next year," the Haas team boss told Motorsport.com.
"It's not an existential problem, but for sure it's not like 'yeah, it doesn't matter'. It's something between - we need to manage it, it's never a nice thing to manage less money, as we all know."
Haas' dealings with whimsical title sponsor Rich Energy, which no longer supports the team, only added to its choppy year.
But team founder Gene Haas has vowed to make up for the financial shortfall linked to its former partner's grotesque affairs, while Steiner said he was actually relieved to see the Rich Energy sage come to an end.
"We haven't lost money, but luckily we've got Haas Automation as a good partner, and they'll support us for what the deal didn't bring to the final bit," he explained.
"The investors, they are good people. And I don't know where they're going.
"But I'm relieved not to have to deal with it anymore, because it gets old after a while.
"When you don't make progress, you have to deal with the problem where there is no progress made," Steiner said.
"That is not satisfying in my life, and I'm not going out to fight with somebody just for the sake of it. If you cannot make progress, why waste energy?
"So, it is disappointing that it ended how it ended, but again, with the investors in Rich Energy, we terminated on a good standing, so you never know what happens in the future."
Gallery: The beautiful wives and girlfriends of F1 drivers
Keep up to date with all the F1 news via Facebook and Twitter