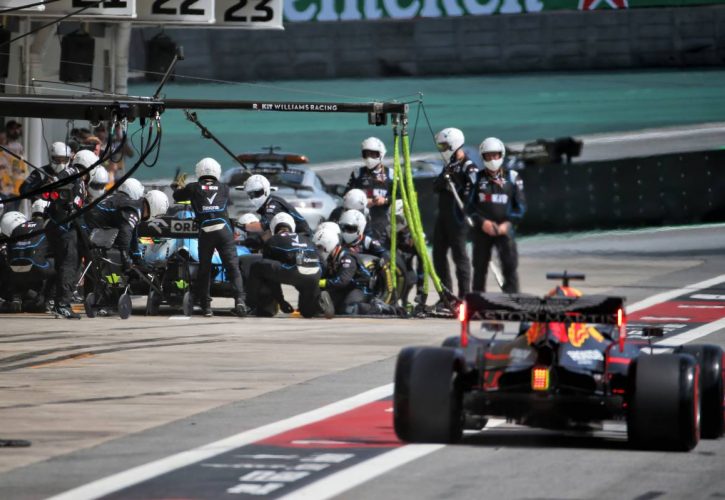 Williams' Robert Kubica did not dispute the 5-second penalty handed to him by the Brazilian Grand Prix stewards for his team's unsafe release into the path of race winner Max Verstappen.
Verstappen pulled into the pits from the lead on lap 22 but was preceded by Kubica who was also undertaking his first stop.
The Red Bull crew swiftly dispatched their driver but as he reached the end of the pitlane the Dutchman was forced to take avoiding action when Kubica rejoined, just escaping a catastrophic clash.
"A good pit stop from the guys," said Verstappen. "I think it was 1.9 seconds, so that was incredible.
"I came out, also Robert came out and he almost took me out, I went into the wall. I almost caught the anti-stall, it was very close."
As a result of the near miss, Verstappen lost a position to Lewis Hamilton, while the stewards' investigation determined that Williams had released Kubica at the right moment, but the Pole was slow to get away.
After the race, Kubica said he had no issues with the subsequent 5-second penalty.
"That is the rule, the punishment was correct since I was released in front of another car," he said.
"It's a pity because I know what it's like when you're in the lead and such things shouldn't happen, especially when we're [Williams] only fighting with each ourselves.
"I can only apologize, I couldn't do anything. I had no idea he was coming."
Gallery: The beautiful wives and girlfriends of F1 drivers
Keep up to date with all the F1 news via Facebook and Twitter