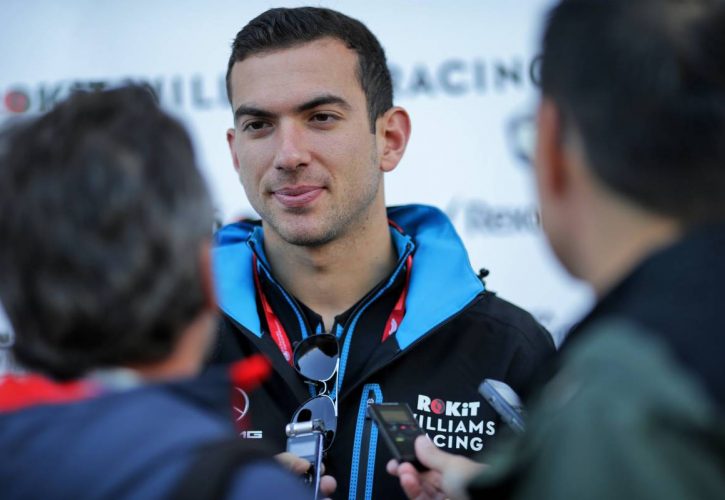 ROKiT Williams Racing recruit Nicholas Latifi will race in his maiden season of F1 with #6, the number previously used by 2016 world champion Nico Rosberg.
Since 2014, Grand Prix drivers have been allowed to choose their personal race number for the entire duration of their career in F1.
But when a driver retires, their specific number is discarded for two years, after which it can be re-allocated to another participant.
Drivers obviously choose their number for a variety of personal reasons. Lewis Hamilton's trademark #44 goes all the way back to his early karting days, while Mercedes teammate Valtteri Bottas selected #77 for its visual integration into the name 'BO77AS'.
In a video posted by Williams on Twitter, Latifi gave the lowdown on #6.
"I'm sure you're all wondering what number I've decided to choose for the upcoming Formula 1 season," said the 24-year-old Canadian rookie.
"I decided to choose number six. The reason I chose this is because I'm from Toronto, and Toronto is known as 'The Six', basically, because if you're from there, your area code for your phone number is either 416 or 617.
"It's a bit silly, but it kind of stuck, so I decided to choose that."
Want to know what number @NicholasLatifi will be using in F1? 🔢

Of course you do! We'll let our Canadian rookie explain his choice 👇 pic.twitter.com/csaJB6177R

— ROKiT WILLIAMS RACING (@WilliamsRacing) January 20, 2020
Gallery: The beautiful wives and girlfriends of F1 drivers
Keep up to date with all the F1 news via Facebook and Twitter