Haas' Kevin Magnussen admits "overstepping the line" at times when battling wheel-to-wheel with his rivals but insists he isn't the only one to cross the boundaries in F1's ultra-competitive midfield.
In the past few years, Magnussen has built a reputation for himself in F1, the Dane considered by his peers as an intrepid but extremely uncompromising driver when it comes to racing in close quarters.
The Haas charger's antics have often driven the ire of those who have found themselves on the receiving end of his fearlessness or recklessness, depending on the viewpoint one considers.
Renault's Nico Hulkenberg famously bickered with the Dane after the 2017 Hungarian Grand Prix, while McLaren's Fernando Alonso also was incensed by Magnussen's driving in the 2018 British Grand prix, the pair also at odds with each that in qualifying at Monza.
In Baku in 2018, Toro Rosso's Pierre Gasly also took exception with a dangerous blocking move by Magnussen at high speed, with Charles Leclerc the victim of a similar incident later in the season at Suzuka.
In hindsight, Magnussen admits overstepping the boundaries at times, but insists he isn't the only one who transgresses limits.
"There are certainly some drivers who have had some issues with it and complained about it and I'm the first to admit that I have overstepped the line at some points," he told Formula1.com
"But I don't think I'm the only one who's done that."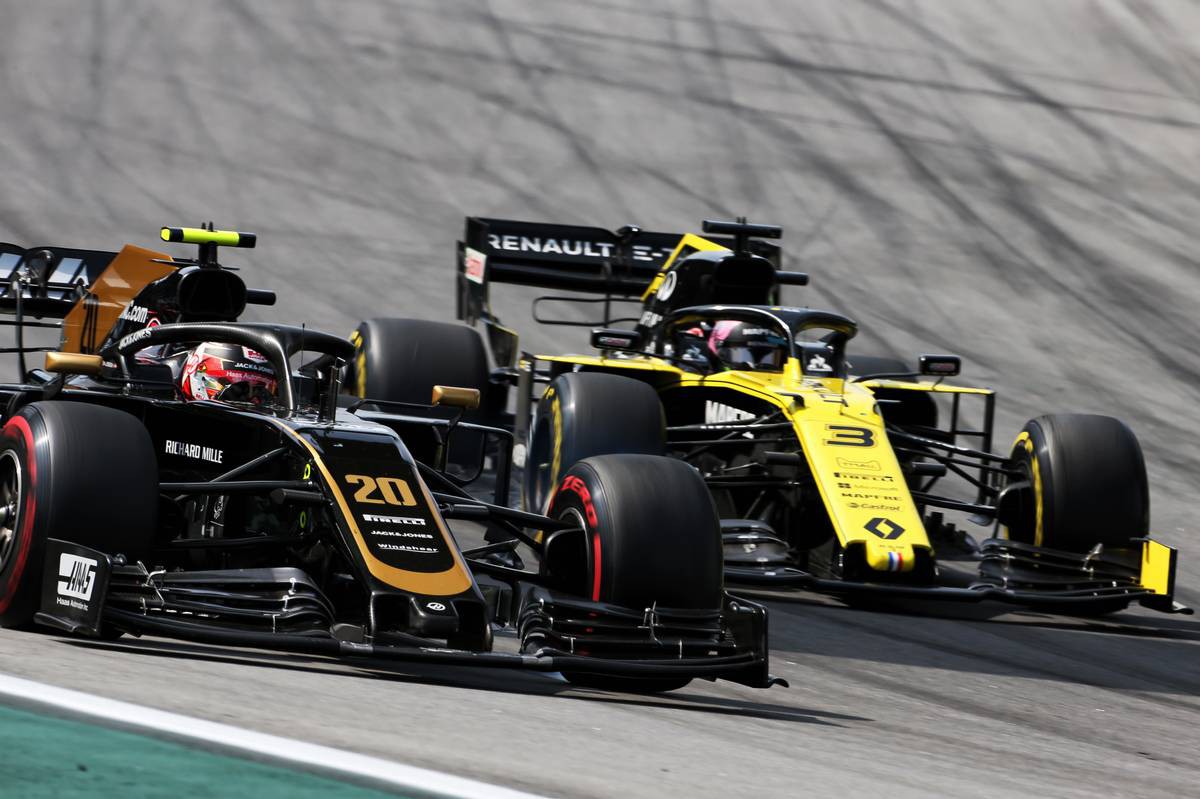 Magnussen justified his hard-line and defensive approach by the need to take things "to the limit" to prevail in F1's fiercely competitive mid-field.
"The thing is, the last few years, I've been battling right in the midfield and often in the midfield, if you're in P10 and you're getting caught from behind from P11 or the other way round… there's that one point to gain… and there's not really a lot to lose.
"I've had had very tough battles for P10. Some of them were over the limit.
"The way I see it is: You've got to take it to the limit, not over the limit, for sure, but you've got to take it to the limit with your driving style.
"You have to not take it over the line but to the line, but sometimes that can be hard to find. Certainly it's better to take it under not over."
Gallery: The beautiful wives and girlfriends of F1 drivers
Keep up to date with all the F1 news via Facebook and Twitter