Former F1 supremo Bernie Ecclestone is helping the Williams family find a buyer for its Formula 1 team, insisting the British outfit's demise would be "a great loss" for the sport.
The steady decline over the past few years of Formula 1's third most successful team behind Ferrari and McLaren has been a sorry sight for Grand Prix racing's fans.
Last week, Williams Grand Prix Holdings reported a loss of £13 for its fiscal year 2019.
Coupled with the current crisis impacting F1 and the prospect of little revenue for 2020, the group's depressed financial situation has compelled its shareholders to put the team founded by Sir Frank Williams on the market.
And Ecclestone has stepped in to help Williams find a buyer.
"Williams would be a great loss, 100 percent," he told AFP. "I am looking around to find people who could and might be involved."
But the man who built F1 into the billion dollar sport and entertainment business it is today says that finding an investor could prove challenging in the current economic context.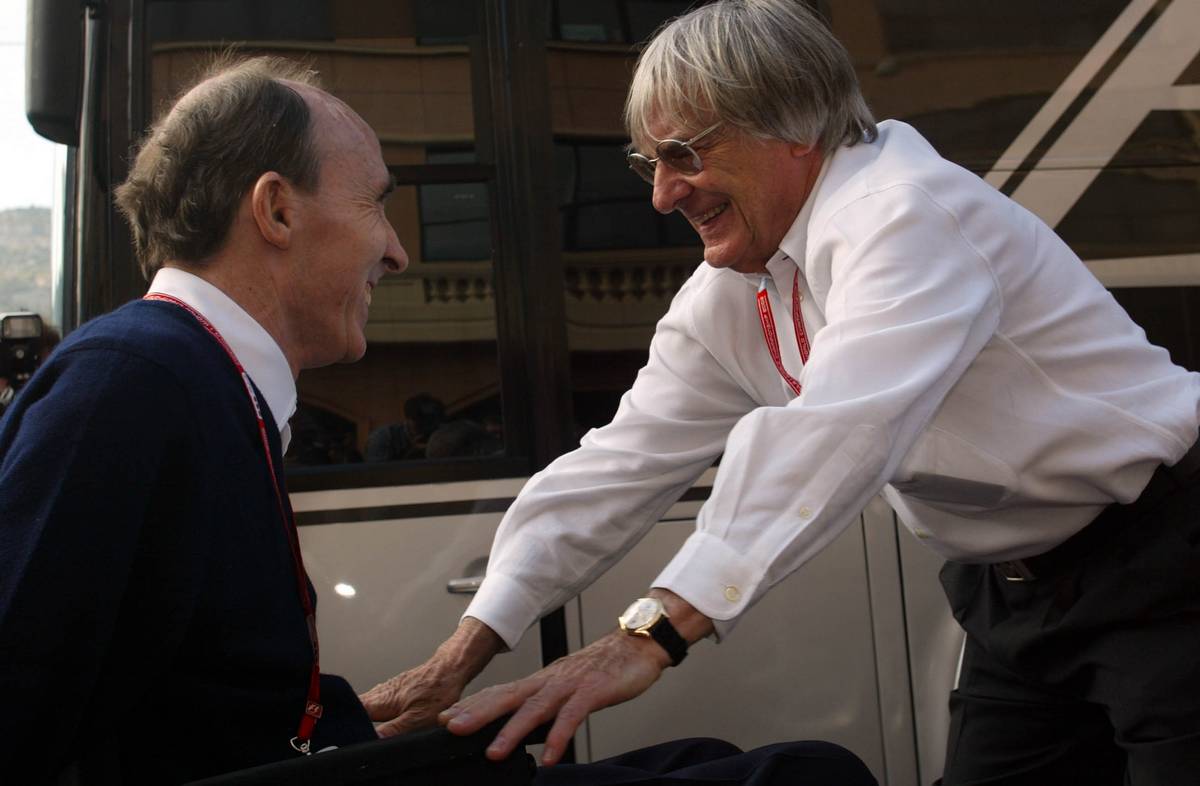 "Owning a team is a very expensive hobby," said the 89-year-old former F1 boss who has been friends with Sir Frank for over 50 years.
"I hope it is not the end of the Williams team. It would be the end of an era but I hope that someone who can afford to run the team properly can be found as it is a terrible thing to lose a team like that.
"It is not thinkable. Dear old Frank had to work so hard to make sure the team competed and that happened and now to see it disappear like that, it's not good. It is a historic team."
"Unfortunately, the current management do not have the same status as Frank has. He could get things done."
F1 director of motorsport Ross Brawn says that who ever takes over Williams will need to conduct a thorough review of the reasons for the team's massive shortfall.
"It's a team with fantastic heritage, and obviously I do have a soft spot for them. The reality is that F1 is pretty brutal, and you're measured every two weeks on the track, or every week as will be the case in the next few months!
"There's no hiding place. Quite honestly, if you finish last, as they have for the last few years, there's going to be a consequence. And now unfortunately they've reached that point.
"Whoever goes in there needs to look at the fundamental reasons why they've not been able to perform, and whether it is just finance, or the structure they've got, or the approach they've taken. I honestly don't know," Brawn told Motorsport.com.
"But it needs that understanding. It may just be financial, and with extra financial support they can be more competitive, and it needs someone to go in there and try to understand what's going on."
Gallery: The beautiful wives and girlfriends of F1 drivers
Keep up to date with all the F1 news via Facebook and Twitter