Racing Point CEO Otmar Szafnauer has warned the team's rivals that there is even more to come from the RP20 in upcoming races.
The car debuted strongly in pre-season testing at Barcelona in March, and conformed that first appearance with impressive showings in both of the two double header races in Austria.
The improvement in the team's form has led to questions about the legality of the car, dubbed the 'Pink Mercedes' due to its close resemblance to that of last year's title-winning W10.
Renault finally loged an official protest against the design after Sunday's race, but in the meantime Szafnauer is confident that Racing Point will not only win the day but that there's still a lot more to come from the new car.
"There might be some circuits that suit us a little bit better than this one did and we will be closer," he told Motorsport.com this week.
"How much? I don't know. It's really hard to tell. I'm just happy that the race pace is good. But there is still some learning to do, and we still haven't optimised the race weekend."
he said that such a radical design overhaul of the car meant that the team was still working to find out exactly how to get the best out of it.
"It does take time," he acknowledged. "You've got to do experiments.
"There's still a lot more to learn and do. It's just you do it through experience and experiments. The more Fridays we get in the more we'll learn about the set-up.
"I remember years back when I was at Honda, there came a point in time in the latter half of the season, where suddenly you turned your focus on the following year and you were bringing no updates to the car.
"Eventually, with four, five or six races in a row with no updates, you learn more and you still went quicker, so that even happens in a mature car when you're not changing."
Renault's protest over the design of the RP20 is ongoing, with a ruling to be announced in due course.
While Racing Point have made no secret of copying aspects of last year's Mercedes through analysis of publicly available photographs and video, the protest focusses on the design of the brake ducts.
These are hard to get a clear view of, so a close copy here could be evidence of insider information being exchanged in breach of the sporting regulations.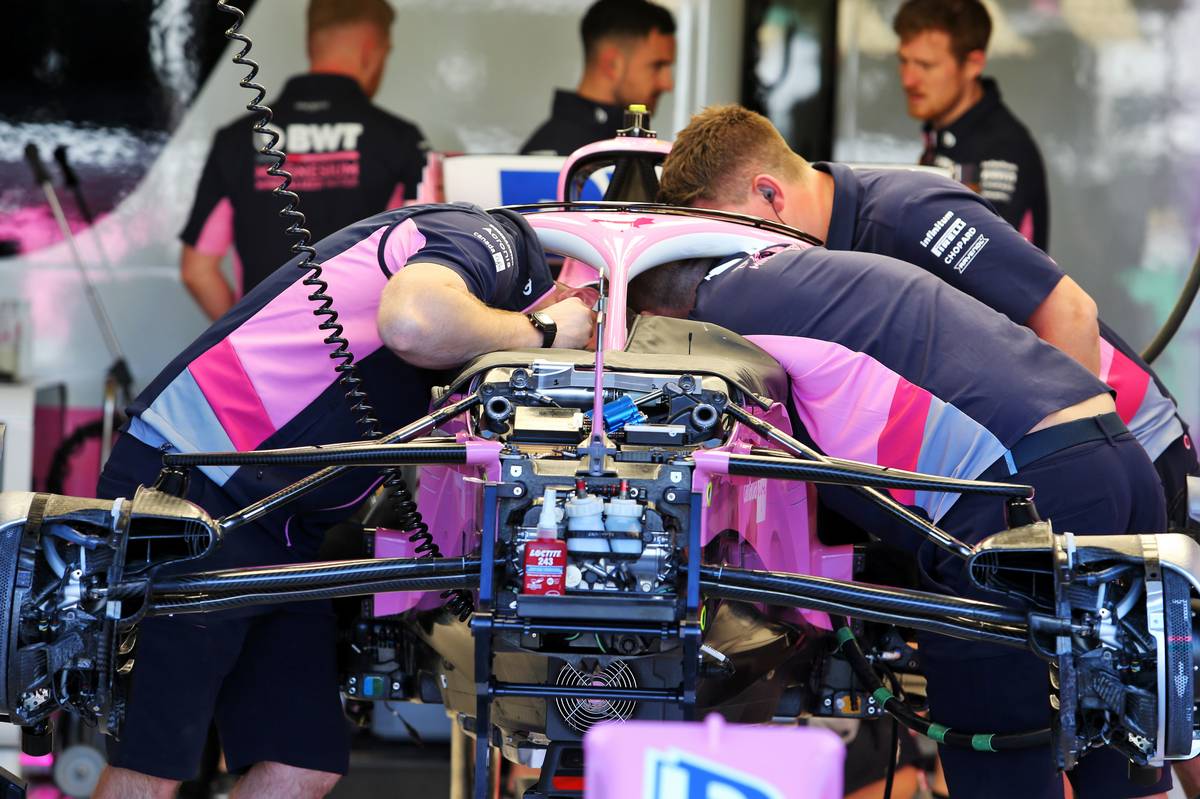 However former F1 star Ralf Schumacher told Sky Deutschland that Racing Point's approach to this year's chassis deserved praise.
"F1 must allow these things for the smaller teams," he said. "It is much more efficient [and] the only way small budgets will be possible again.
"This way Racing Point has a better chance to be in the top five, which I think is great," he said. "Honestly I cannot understand Renault's anger - they have everything they need to simply build a better car."
Gallery: The beautiful wives and girlfriends of F1 drivers
Keep up to date with all the F1 news via Facebook and Twitter
Racing Point, Otmar Szafnauer, Ralf Schumacher