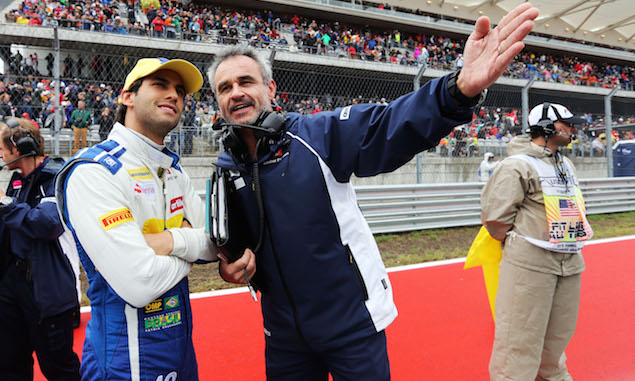 Felipe Nasr admires Sauber's honesty in 2015 and says it resulted in a better than expected season for him.
Sauber failed to score a point at all in 2014 as it finished below Marussia in the constructors' championship, and had to increase the funding from its drivers for this season. Nasr was brought in alongside Marcus Ericsson, while the team faced legal action from Giedo van der Garde ahead of the opening race in Australia.
Once the driver situation was resolved, Sauber secured a strong result in Melbourne with 14 points from its two drivers, and after going on to score 36 points in total Nasr says the return was better than he had hoped.
"I think it is over expectation really because when we look back at the winter, at the pre-season, we were really putting ourselves down to earth," Nasr said. "We were being very realistic that it was going to be a difficult year and that is what I like from the team because the moment I signed the contract they were very honest - saying all the things we had, this limitation factor on the development side.
"I think this was the most positive thing I have seen so far was the honesty from everyone within the team. They didn't promise a thing that wasn't going to happen. Everybody was very down to earth, everybody was playing together – the same role, the same focus.
"I think we did over what we expected. As I said, all these points that we scored, it was really down to everyone's focus and job."
2015 F1 season: F1i's drivers review 10-1