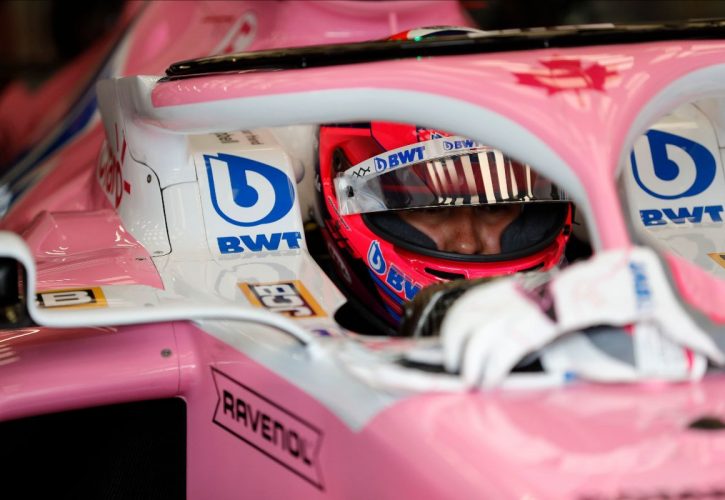 Racing Point's Sergio Perez has tested positive for COVID-19, forcing the Mexican into quarantine and out of this weekend's British Grand Prix.
An earlier test conducted on the Racing Point driver within the five-day running period and protocol had proved inconclusive, warranting a second test which came back positive.
"Perez has entered self-quarantine in accordance with the instructions of the relevant public health authorities, and will continue to follow the procedure mandated by those authorities," read a statement issued by Formula 1 and the FIA.
"With assistance of the local organiser of the British Grand Prix, local health authorities and the FIA COVID-19 delegate, a full track and trace initiative has been undertaken and all close contacts have been quarantined.
"The procedures set out by the FIA and Formula 1 have provided for swift containment of an incident that will have no wider impact on this weekend's event."
Racing Point also released a statement in which it says that it will field two cars in this weekend's British Grand Prix, although it stopped short of revealing the identity of the driver that will race alongside Lance Stroll.
However, it is expected that the Silverstone-based outfit will rely on either Stoffel Vandoorne or Esteban Gutierrez, Mercedes' reserve drivers.
The Belgian - who has remained active in Formula E following his departure from F1 at the end of the 2018 season - could hold an edge over Gutierrez who last raced in F1 in 2016. But Perez's Mexican sponsors may have their say on who fills Perez's seat.
However, believe it or not, George Russell - a Mercedes protégé - could also be drafted in, with Williams then perhaps slotting in rookie Jack Aitken as Russell's replacement.
But one Nico Hulkenberg - a former Force India driver - is also waiting in the wings for an opportunity and may well be the team's best choice.
"Following the announcement that Sergio has tested positive for COVID-19 at the Silverstone Circuit ahead of the Formula 1 Pirelli British Grand Prix, the team regrets to announce that he will be unable to participate in this weekend's race," stated Racing Point.
"Sergio is physically well and in good spirits, but he will continue to self-isolate under the guidelines of the relevant public health authorities, with safety the ultimate priority for the team and the sport.
"The entire team wishes Sergio well and looks forward to welcoming him back into the cockpit of the RP20 soon.
"Our intention is to race two cars on Sunday. We will communicate the next steps for our British Grand Prix weekend in due course."
Taking into account UK government guidelines that require anyone who tests positive for COVID-19 to quarantine for 10 days, Perez will also miss next week's 70th Anniversary Grand Prix at Silverstone.
Gallery: The beautiful wives and girlfriends of F1 drivers
Keep up to date with all the F1 news via Facebook and Twitter