Formula 1 director of motorsport Ross Brawn defended the data-driven methodology used to establish a controversial ranking of the fastest drivers in F1.
F1 teamed up with data partner Amazon Web Services (AWS) to compile a list based on 40 years' worth of in-depth data that took into account drivers' speed in qualifying relative to their teammate.
F1 legend Ayrton Senna topped the ranking, followed by Michael Schumacher and Lewis Hamilton, an order that few fans disputed.
But the top-ten list also included F1 journeymen Heikki Kovalainen and Jarno Trulli, which led to some colorful derision of the ranking on social media.
"What we set out to do here was just to try and identify who we thought was the fastest driver — a driver who has demonstrated his speed over one lap and not necessarily his racing prowess or his results," Brawn told a group of reporters on Wednesday on  video call.
"There's been one or two surprises but when you delve into it, there's a certain amount of sense," added Brawn, who never worked with Trulli and Kovalainen.
"Someone who worked with Jarno who I know very well said that if grands prix were five laps long, he'd win every race because his speed was phenomenal over a very short period," added Brawn.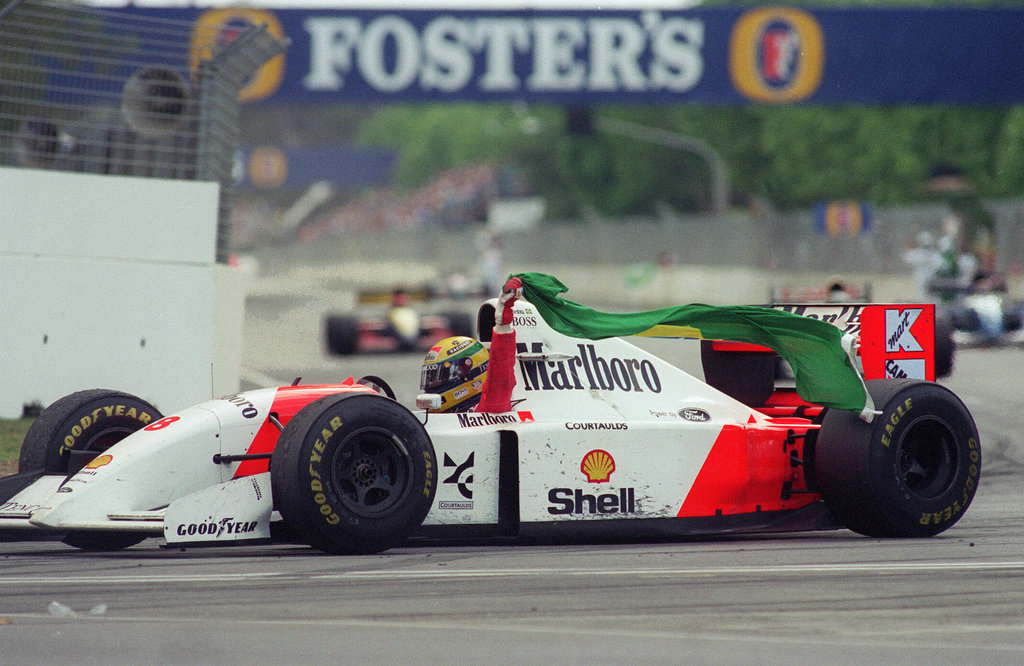 Former Ferrari and Williams engineer Rob Smedley, F1's director of data systems, supervised the AWS fastest driver project, the outcome of which came right back at the Briton.
"I'm popular in a few places but predominantly unpopular at the minute with most of the people on the grid," Smedley joked.
Brawn admitted the ranking was an extrapolation, albeit a sophisticated one, as comparing drivers from different ears is a futile exercise. But the F1 chief insists the study holds merit.
"We've extrapolated this and we're quite proud of it and I think it stands scrutiny and it's controversial and we will get lots of debate around it and maybe we will refine it," he said.
"I don't think people are laughing at it. I think it's caused plenty of debate. I think once you understand the methodology then people will start to understand."
Gallery: The beautiful wives and girlfriends of F1 drivers
Keep up to date with all the F1 news via Facebook and Twitter