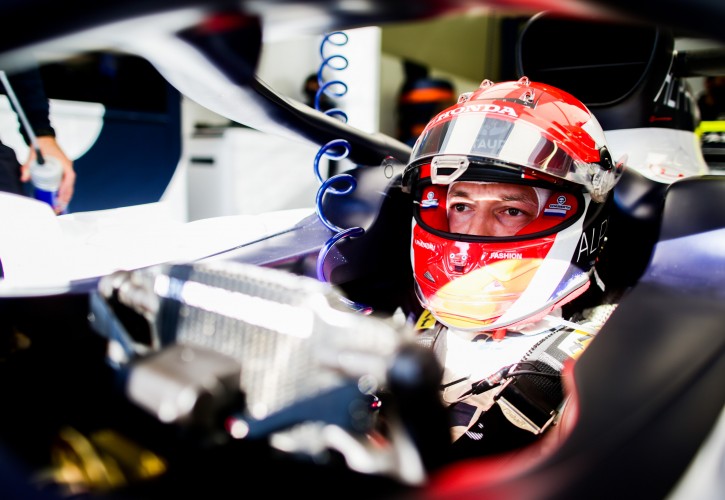 The FIA has cleared AlphaTauri of any safety concerns related to the plight that befell Daniil Kvyat at last month's Portuguese GP in which the Russian encountered a seatbelt problem.
At Portimao, shortly after his final pitstop, Kvyat at one point radioed in to signal to his team that "my belts are undone again", adding that the situation was "not safe".
However, the AlphaTauri pitwall urged its driver to press on for the race's remaining 10 laps.
The incident followed a similar issue involving Charles Leclerc at last August's Spanish GP, where the Ferrari charger had unbuckled his belts after a spin only to get going again and complete two laps without his safety harness attached.
In Kvyat's case, the FIA's subsequent investigation into the Russian's seatbelt issue revealed no wrongdoing on the part of either team or driver.
"His seatbelts, from the investigation and the discussions, were not undone," explained FIA race director Michael Masi. "I think that's part of the terminology that was used.
"Yes, they were a little bit loose, and the team changed their processes around that. That's where that's at."
Last weekend at Istanbul Park, Kvyat said that AlphaTauri had conducted its own internal review and corrected the problem.
"We had our in-team investigation regarding this, I think it's been understood," Kvyat said. "It's been analysed and corrected. I think it will not happen anymore now.
"It wasn't the best moment there, of course. But we prefer to keep it inside the team. We eliminated the issue. Now it's not there anymore."
Gallery: The beautiful wives and girlfriends of F1 drivers
Keep up to date with all the F1 news via Facebook and Twitter