Ferrari principal Mattia Binotto has been giving an insight into the team's plans for 2021, admitting that the Scuderia cannot accept another disastrous campaign like this year.
The team finished on the podium on only three occasions this season and ended up sixth in the constructors standings - their worst performance since 1980.
"It has been a very hard season, even harder than we expected," Binotto admitted in a video call with selected media on Friday, replacing the traditional pre-Christmas media lunch at Maranello due to the coronavirus situation.
"I'm pretty sure that this year will make us stronger for the future," he insisted, setting a return to the top three next year as a realistic expectation.
"Third is not impossible, I think that should be our minimum objective for next season," he suggested, while admitting that Mercedes were out of reach for now. "The gap to the best team is very high and we will not close it next year."
In particular he felt that Ferrari was overcoming the engine performance issues that hit this year's campaign so badly.
"I think that we will be back to being competitive as a power unit. I think we will not be the worst in the field, and that is the feeling I got from the figures I've seen on the dyno.
"The engine is running well on the dyno," he added. "In terms of performance it progressed well - significantly, I think, compared to what has been 2020."
He insisted that they were addressing the aerodynamic issues that plagued them this season: "The drag of the car was very, very high in 2020, and I think that looking at the 2021 car, the drag has been somehow certainly addressed."
Binotto also revealed Ferrari's launch plans for next year's car - and revealed the name that had been chosen for the successor to this year's SF1000 which had been named in honour of the team running in their 1,000th Grand Prix this year.
"We already decided the name of the car next year," he said. "The car will be called SF21. It's a very simple name, because we believe that next year is a transition to 2022.
"So let's keep SF21 the name of the car. It will be certainly partially a frozen car, the same chassis as 2020.
"We will organize differently the unveiling of the car next year. We will organize first an event where we will present the team and our drivers to our fans, to our partners and to the journalists.
"But we may organise a second event, and that could be directly at Barcelona winter testing, where we will unveil the car, and that will be somehow done differently."
Binotto denied that he was under pressure from the team top brass to deliver a major resurgence in 2021 and insisted that he had "the full trust and the full support" of chairman John Elkann and vice-president Piero Ferrari following the sudden resignation of Ferrari CEO Louis Camilleri last week.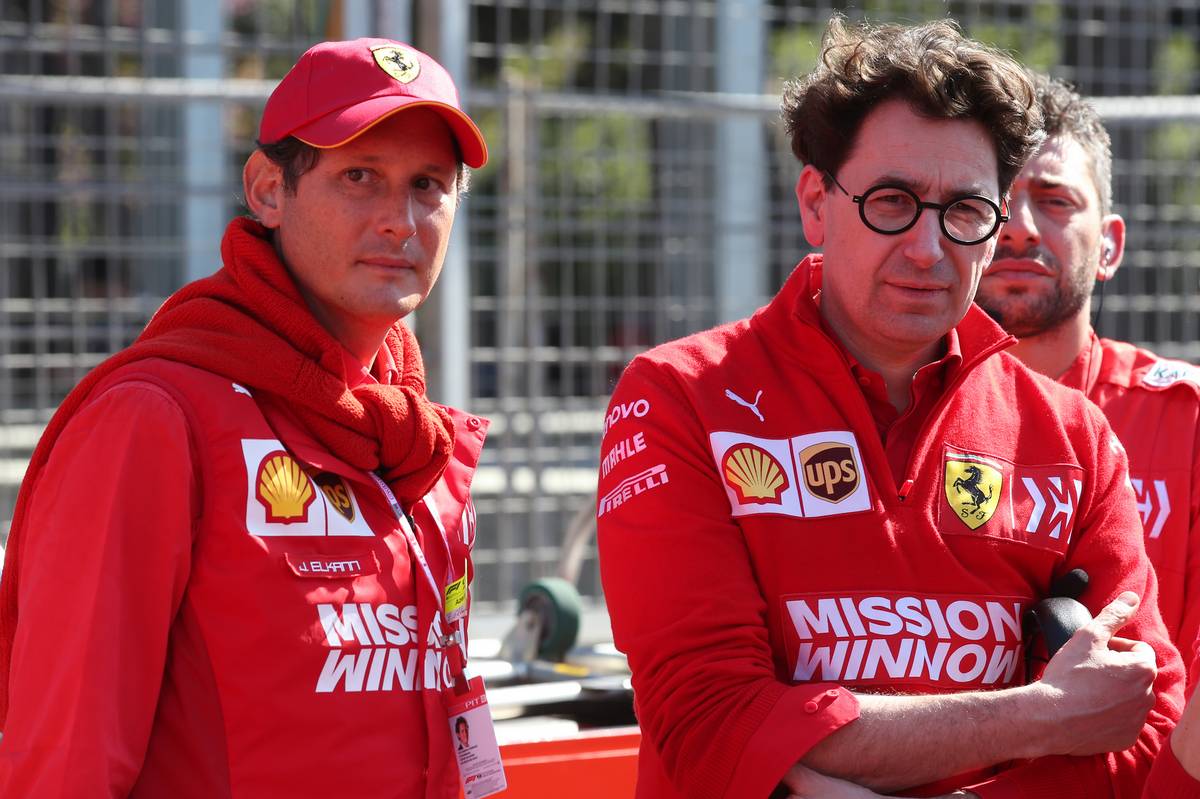 "There are no changes in our plans, no changes in what is our future," he said in answer to questions about what the impact of Camilleri's departure might be on the team.
"As a team we need to do well and myself as well as principal to do well in the next seasons," he acknowledged. "I know that my time [in charge] is not infinite, certainly."
Friday also saw the first visit to Maranello by Carlos Sainz who moves to the team in 2021 in place of Sebastian Vettel. "It is a special day for me and one I will probably never forget," he said afterwards.
"It's the youngest line-up of Scuderia Ferrari since 1968," Binotto commented of Sainz' forthcoming pairing with Charles Leclerc. "We've got two drivers very young but very talented, and also with already some experience."
Gallery: The beautiful wives and girlfriends of F1 drivers
Keep up to date with all the F1 news via Facebook and Twitter