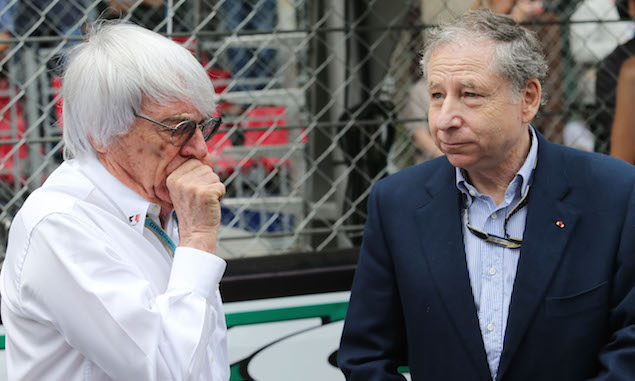 FIA president Jean Todt believes there should be more positivity surrounding F1 and wants concerns to be dealt with privately.
Bernie Ecclestone has often criticised a number of aspects of F1 despite the commercial rights holder needing to promote the sport, strongly opposing the sound of the current power units. While Ecclestone had been a prominent supporter of plans to introduce an independent engine for customer teams, it was agreed last week that the current power units would remain until 2020 in exchange for manufacturers lowering the cost.
Asked how he feels the FIA can ensure Formula One's image is not damaged by negativity surrounding the sport, Todt replied: "It's a very good question you ask me, because I ask myself the same question and I did not find the answer.
"I made some [comparisons] and say it's like George Lucas making a new movie and saying: 'My new movie is shit'. I never saw that in my life. I've been inside strong decisions and all that with people who have quite a lot of credit and they did something which was not at the level of their expectations but then they deal with that internally.
"In Formula One - and I must say it is a bit specific to the Formula One world - I mean sometimes it is self-destruction. I have my way. In a way I have a lot of downsides but you have never seen me criticising somebody specifically or the whole thing. Can we do better? Clearly we can do better. Should we do better? Yes. But we should deal with that internally.
"Even the media because at the end of the day it is in the interest of the media - in order to get readers and to get interest from people - to speak positively about it."
1982 French GP: A French touch of clash...
Key dates for the 2016 F1 season
Keep up to date with all the F1 news via Facebook and Twitter