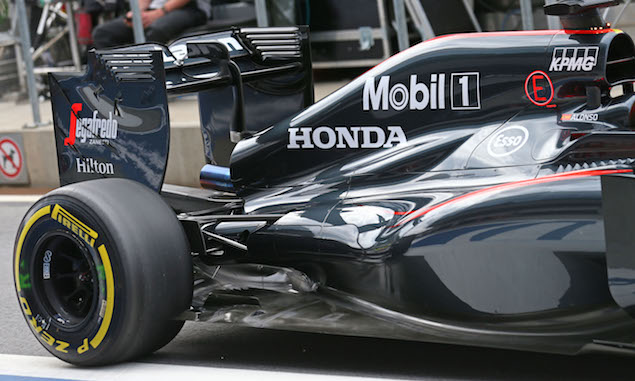 Honda has dismissed a report claiming it has made a gain of 223 horsepower with its 2016 power unit.
The Japanese manufacturer endured a difficult first season back in F1 in 2015, with performance and reliability issues seeing McLaren finish ninth in the constructors' championship. However, clear progress is expected this season after Honda pinpointed the main reasons for its deficit last year, with the power unit development regulations allowing it to make changes to its engine.
A report in Spanish newspaper AS claimed Honda has found substantial gains over the winter so far, but a spokesperson for the manufacturer rejected the claim.
"Recent media reports have suggested a huge horsepower boost for McLaren-Honda in 2016," the spokesperson said. "These reports are unsubstantiated and merely speculative, and we ask fans and media alike to treat them as such."
While Honda motorsport boss Yasuhisa Arai told F1i during an exclusive interview at the end of 2015 that the manufacturer has fixes in place for its troubles last year, the complexity of the power units mean it is unlikely any overall improvement will be known until pre-season testing.
The first pre-season test gets underway in Barcelona on February 22.
Force India winter diary part three - Sporting Director
1982 French GP: A French touch of clash...
Key dates for the 2016 F1 season
Keep up to date with all the F1 news via Facebook and Twitter