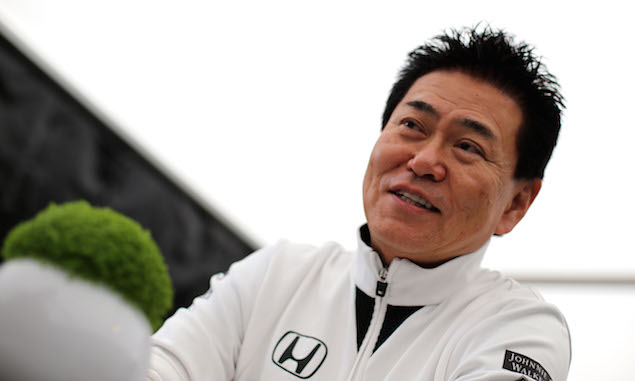 Honda's struggles in 2015 were in part due to a "lack of match sharpness", according to motorsport boss Yasuhisa Arai.
2015 saw McLaren and Honda renew a partnership which was hugely successful in the late 1980s and early 1990s, with the Japanese manufacturer returning to F1 for the first time since 2008. However, after a challenging pre-season a difficult year followed which saw the team pick up just 27 points and finish ninth in the constructors' championship.
Arai believes part of the problem was due to Honda's absence from F1 meaning it was slower at reacting to problems than it would like to have been.
"The season was really tough and we failed to meet expectations placed on us by fans, McLaren and those who provided support to us," Arai told the Nikkei Asian Review. "There are many reasons for that, but I think the results say everything.
"Early in the season, we felt the effects of our seven-year absence from racing. We anticipated technological troubles. And although we recognised them, we failed to quickly pinpoint the causes, come up with measures to resolve them and make the necessary adjustments. We were suffering from what athletes call a 'lack of match sharpness.'
"We participated in our first race of the 2015 season, the Australian Grand Prix, in March last year before mastering the complicated hybrid system. We all did our best, but a lot of technological troubles occurred before we could capitalise on our collective experience. We got off to a really difficult start."
F1i exclusive: Tost "more than positive" about Toro Rosso drivers
Feature: What lies behind Honda's miracle power unit gains