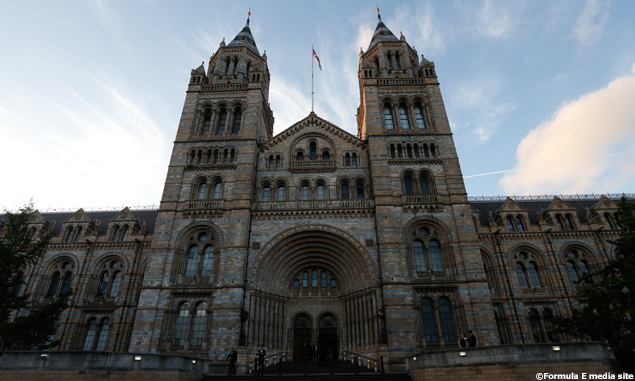 The idea of seeing Formula One cars hurtle through the streets of London has been raised once again, with new legislation set to make it easier for local councils to hold high-speed sporting events, per The Sunday Times.
The proposal, which will be presented for debate before Parliament in the near future, would amend the Road Traffic Act and ease the ban on races taking place on the UK's public roads.
A long-time supporter of a London Grand Prix, F1 commercial rights holder chief Bernie Ecclestone has often claimed that such event would match, if not surpass, the glamour and pizzazz of Monaco. The 85-year-old supremo has even offered to foot the bill for the race.
Last summer, London hosted the season finale of the inaugural Formula E championship in Battersea Park. Attending the event was mayor Boris Johnson (see picture), who not only took that opportunity to test an all-electric single-seaters, but also said he would welcome the prospects of having an F1 race in the UK's capital city.
"I am certainly willing to look at it," Johnson told The Guardian at the time. "I am always interested in projects that attract jobs and bring growth. The question of air quality and noise impact will have to be looked at. I am broadly positive providing we can satisfy the air quality and noise issues."
While a London Grand Prix probably remains a far-fetched idea, F1 great Sir Stirling Moss would relish the opportunity to see it happen.
"When I was racing… we nearly had a race round Hyde Park and that was turned down by police," the 16-time grand prix winner told The Sunday Times.
"If there's any way they can get a local council to do it now, then it's absolutely fantastic."
Proposed track layouts that have been put forward so far also feature other iconic landmarks such as Buckingham Palace, the Houses of Parliament, and Trafalgar Square.
Also asked to comment on the new legislation, Conservative MP Sir Greg Knight, chairman of Parliament's historic vehicles group, said: "This will open the sport up to the public who don't have £200 to get into an F1 race."
As a reminder, new Silverstone boss Patrick Allen implemented an aggressive pricing plan for the British Grand Prix last year, which included a £99 ticket.
F1i exclusive: Tost "more than positive" about Toro Rosso drivers
Feature: What lies behind Honda's miracle power unit gains