McLaren's Lando Norris says there's no driver on the grid he wants to beat more than his former teammate and friend Carlos Sainz.
Norris and Sainz formed a talented double-act at McLaren until last season when their respective strong skills were matched by a good personal and cohesive relationship off the track.
Despite Sainz's move to Ferrari, the two young drivers have maintained their good rapport, and the duo even met on the golf course recently.
But the McLaren charger insists his former side-kick - who knows him and his team better than any other driver in the field - is in his line of sight when it comes to those rivals he most wants to beat.
"He knows how I drive and he knows how we think as a team," Norris told Motorsport.com.
"Of course, we try to change things up a bit so that he doesn't know everything. But that's just one of the pros and cons of someone changing teams and stuff.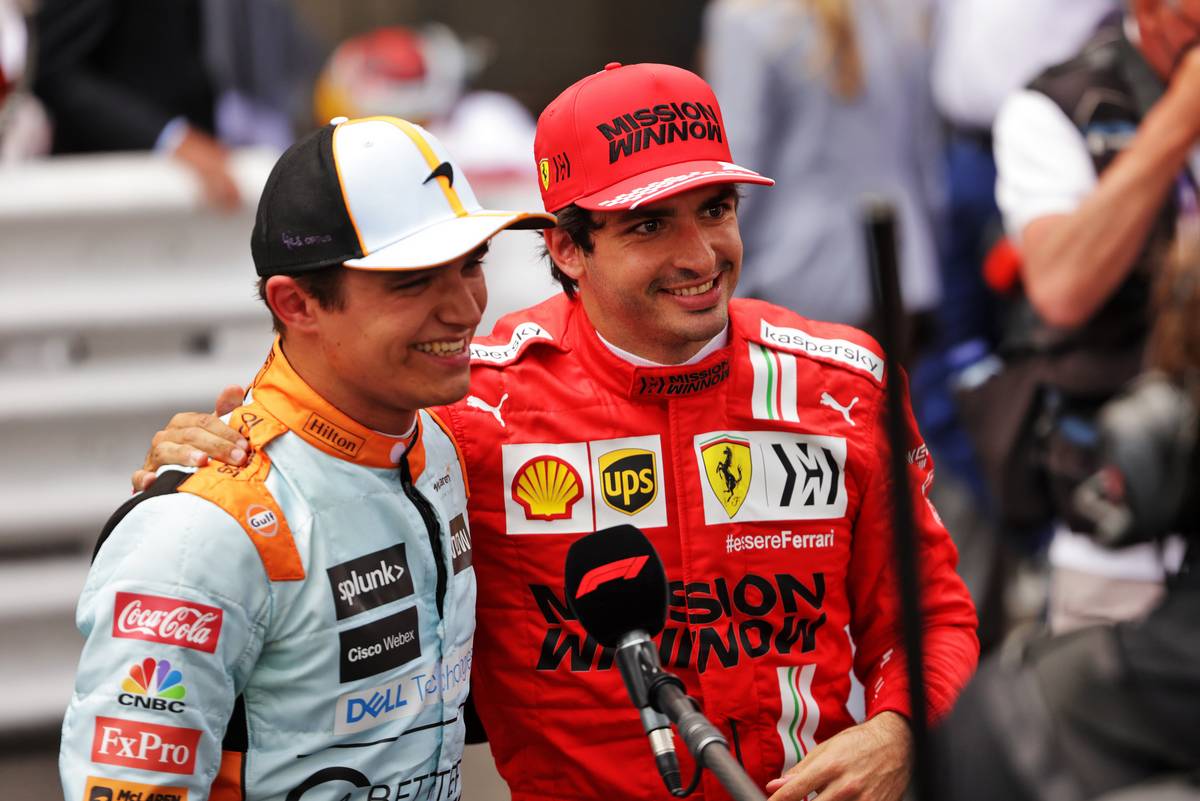 "Of course, we both have our own schedule, but there is probably no one I would want to beat more than Carlos and probably vice versa.
"He wants to beat McLaren and we want to beat Ferrari just as much. That's part of the challenge, but maybe we'll play golf again tomorrow."
Ahead of this week's British Grand Prix, Norris sits fourth in F1's Drivers' standings while McLaren is third in the Constructors' championship, 19 points ahead of its top mid-field rival Ferrari which implies that the two teams will likely remain in close contention for the remainder of the 2021 campaign.
This year, Norris has taken his skills and his personal development to the next level, an evolution that has helped him deliver points in every race so far this season, including three podium finishes.
The Briton offered some insight on how his approach has changed this year..
"I think I'm probably concentrating more than I have – spending more time on the important things, the things I really need to focus on," Norris said.
"That's my racing and putting in a performance like I did this year.
"Part of that is focusing on the things you really need to focus on in order to do them better. The key to that is spending more time with my engineers and less time chatting and having fun."
Gallery: The beautiful wives and girlfriends of F1 drivers
Keep up to date with all the F1 news via Facebook and Twitter