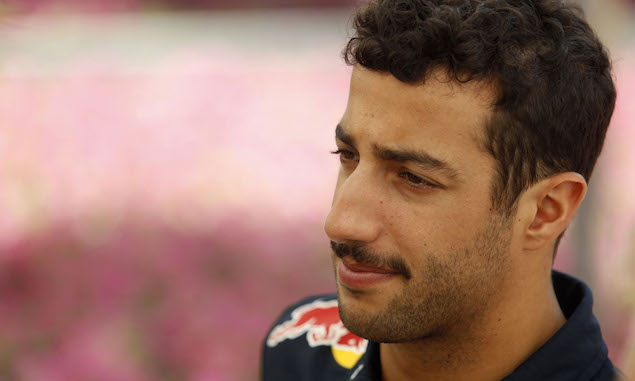 Daniel Ricciardo is targeting at least one victory in 2016 as Red Bull recovers from a disappointing year last season.
In his first season with Red Bull, Ricciardo scored three wins and finished third in the drivers' championship behind the dominant Mercedes pair of Lewis Hamilton and Nico Rosberg. Having been targeting the championship going in to 2015, Ricciardo was left disappointed by an uncompetitive Renault power unit which limited him to just two podiums.
At the launch of Red Bull's 2016 livery, when asked for his targets for this season Ricciardo replied: "At the end of the season, a victory.
"I'd love to say more but realistically, one would be a good start. Last year we just got two podiums, one victory should mean a few podiums along the way so victory in Monaco would be alright!"
While Red Bull will again run a Tag Heuer-branded Renault power unit this year, Ricciardo is confident it will see a much better development curve this season.
"A win is what I would hope, I say that thinking the season is long. if it comes, I don't think it is is going to come straight away. I think it has to be better, it's just a case of how much better. The first few races, it'll be more or less like last year but once we get into the European season, we should start to really develop more.
"There is a lot of room for improvement with the power unit, even more than Mercedes and Ferrari. If we can get the right sort of ingredients behind it this year, we should see a bigger step. I think it will come, we have had a few years with these power units so whatever got misunderstood last year, there has been enough time to understand it for this year."
Force India winter diary part five - Media head
Eric Silbermann: No news is no news
Key dates for the 2016 F1 season
Keep up to date with all the F1 news via Facebook and Twitter