Esteban Ocon's Turkish Grand Prix was all about tyre management which the Alpine driver pushed to the extreme on Sunday by running his entire race on a single set of intermediate tyres and scoring a point for good measure.
Istanbul Park's soggy conditions warranted a start on the intermediate tyre for F1's field. But while a dry line faintly appeared as the race unfolded, intermittent light drizzles meant that Pirelli's inters remained the rubber of choice for the duration of the event.
Ahead of Sunday's round of racing, Pirelli F1 boss Mario Isola had warned teams of the risk of running 58 laps on a single set of inters.
"Going for the whole race on the intermediates though was not what we would advise, and in fact we alerted some teams to the potential risk of doing that," said Isola.
However, Ocon pressed on, but the Alpine driver's worn-to-the-bone right front tyre was a sorry sight at the end of the day in Parc Fermé.
Ocon's non-stop run – the first in a non-red flagged race since Mika Salo's single stint in Monaco in 1997 – nevertheless delivered a championship point to the Frenchman and his team.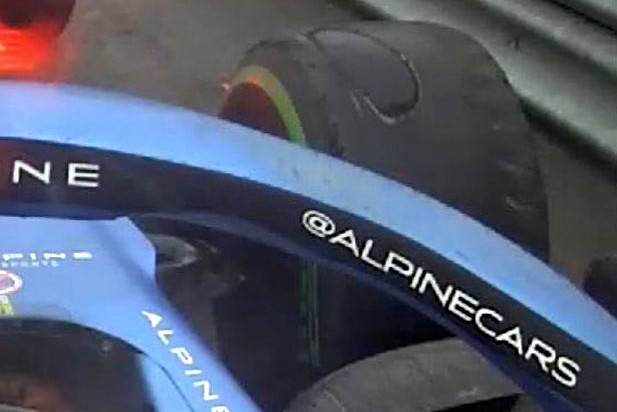 "I don't know when is the last time that nobody had a pitstop," said Ocon. "It was a risk today that we took. It paid off in the end because we got a point out of it.
"It doesn't look great in the end, that tyre! I think we'll hang it on the wall in the factory. It's good because, as I said, it paid off."
From the outset, Ocon was in constant communication with his team regarding his tyre management in the tricky conditions, and admitted that he drew upon his experience in last years' race in Turkey when a spin in the early stages compelled him to switch tyres and undergo a single stint to the checkered flag on the inters.
"There was a lot of discussion, but in my head it was pretty clear that we had to try and get something out of that, because last year I had the incident in the first lap, and basically from there on I drove on intermediates the whole race as well," he explained.
"So I thought if last year was the case, maybe this year we could do the same, and this year we did one more lap then that, so it was good."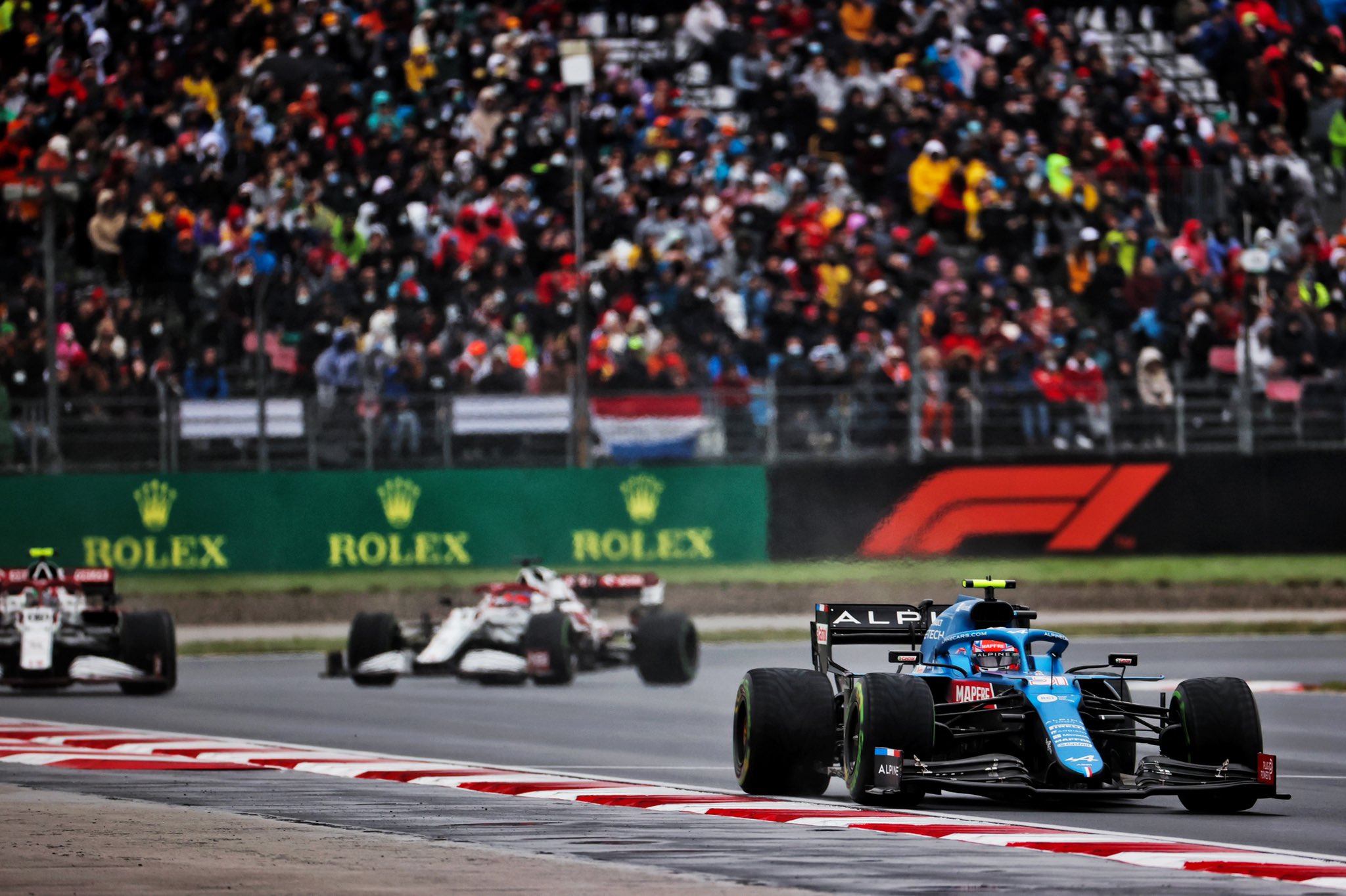 While obviously happy with the outcome, Ocon admitted that he was likely one lap away, or perhaps less, from an unmitigated disaster.
"It was tricky at the end, a couple more corners I would've lost that point," he said. "It's good to have a reward in the end, I'm pretty pleased to get that point for everybody.
"One more lap, I think we would've got a puncture. It was a risky bet. We made it work today.
"It's not the best weekend for us, clearly. That one point probably saves it a bit, but we have some work to do to come back to the level of performance we had a couple of races ago.
"We need to keep on top of that for Austin."
Gallery: The beautiful wives and girlfriends of F1 drivers
Keep up to date with all the F1 news via Facebook and Twitter