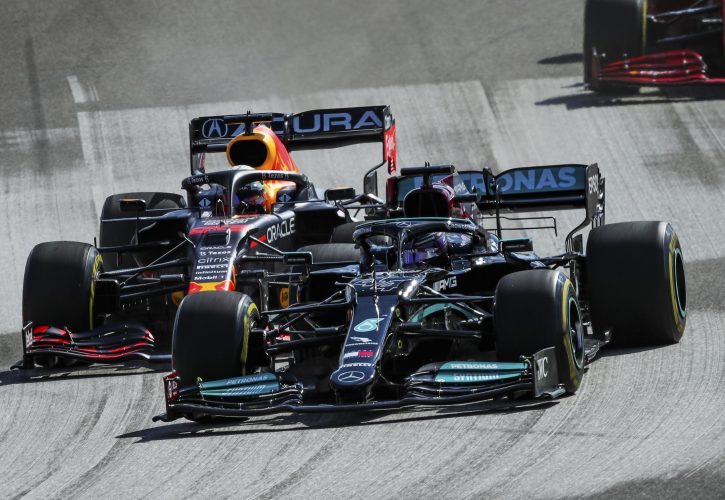 Mercedes will continue to weigh its performance versus the reliability of its power unit in the final five races of 2021 but admits that one retirement would be "catastrophic" for its title chances against Red Bull.
Ahead of last weekend's US Grand Prix in Austin, Mercedes team boss Toto Wolff revealed that the Brackley squad was concerned with the reliability issues impacting its power unit.
Wolff said the problems were "not trivial" for the German manufacturer which supplied fresh hardware to Valtteri Bottas and to two customer teams at the Circuit of the Americas.
In Mercedes' US Grand Prix video debrief on YouTube, chief strategist James Vowles explained why the team had replaced Bottas' Internal Combustion Engine (ICE) and how it is trying to prevent a failure that would likely spell the end of the team's 2021 title fight against rival Red Bull.
"We're balancing performance versus reliability to the end of the season," said explained the Mercedes engineer.
"One failure to finish a race, be it because of a chassis or power unit fault, would be catastrophic for the championship. And as a result of that, we are managing that in the best way possible to the end of the year.
"In the case of Valtteri, that meant taking one further ICE to make sure we had absolutely the best compromise.
"As to whether it improved his performance, yes, a small amount but it is more about the balance across the remainder of the season than one event.
"So, this change, as painful as it was during the Austin Grand Prix, will actually pay dividends across the next few races."
While an engine failure for title contender Lewis Hamilton would indeed likely be disastrous, a grid drop sanction in the wake of an engine replacement could prove just as ruinous for the Briton in his battle against Max Verstappen.
As Mercedes monitors its reliability concerns, it hasn't ruled out adding another unit to Hamilton's pool of hardware.
"I can't say whether we will be taking one and what the percentage is, but obviously the risk is still there," admitted Wolff in Austin.
"What is difficult to evaluate is do you want to pre-empt the situation and take another penalty and take the hit or do you want to really run it and possibly risk a DNF, and that is a discussion that is happening as we speak, and we haven't come to the right answers yet."
The championship will resume next week in Mexico City, a track that on paper should favour Red Bull which trails Mercedes in the Constructors' standings by 23 points while Verstappen leads the drivers' championship by 12 points from Hamilton.
Gallery: The beautiful wives and girlfriends of F1 drivers
Keep up to date with all the F1 news via Facebook and Twitter