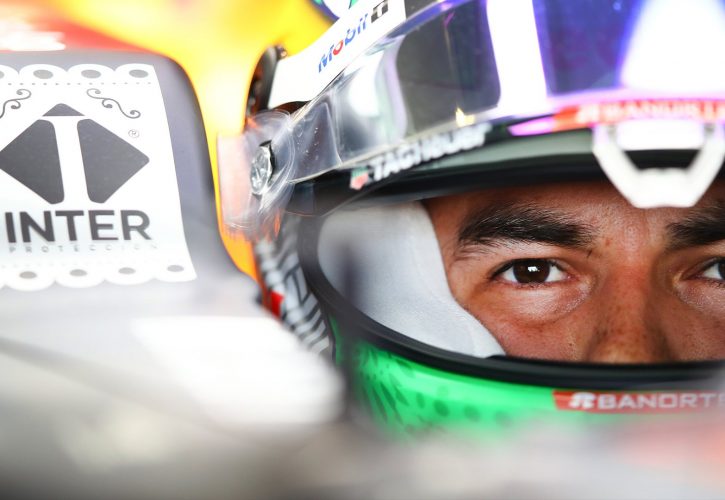 Sergio Perez arrived at Red Bull off the back of his maiden Formula 1 Grand Prix victory at Sakhir with Racing Point at the end of the 2020 season, but still struggled to adjust to his new team and car when racing resumed in 2021.
Perez was a last minute signing for Red Bull, replacing Alex Albon as Max Verstappen's team mate. It meant that he had only limited pre-season running in the very different RB16B before the lights went out for the first race of the season.
Although Perez has far more experience in the sport with 213 race starts under his belt since his debut in the 2011 Australian GP, he admitted that he still found it hard to learn everything that he needed to know to get comfortable behind the wheel.
"We have to take it into account," Perez said as quoted by Motorsport.com this week. "The fact I came to a very different philosophy of car that I've been driving all my career.
"I think in that aspect it has been a slow adaptation," he acknowledged. "Just a very different car, very different engine, so a lot of things to learn with a new team and no testing basically.
"Before the first race I did a day-and-a-half [of on-track testing in the new car}", he confirmed. "But the full day was just to do aero stuff, so I'd done nothing before the first race."
As well as the reduction in pre-season testing, Perez was also hindered by a cut in practice time at events where the two Friday sessions were reduced from 90 minutes to just one hour.
"It will sound weird but I lack time," he said. "The limited amount of testing, the limited amount of practice in the car [had an effect] because every circuit is different.
"Just being such a different car that I went to probably made it a bit harder," he added. "I'm not alone here. I think we've seen other very good drivers struggle to get on top of their cars."
Perez' view is supported by the way that other drivers who changed teams 12 months ago - including Daniel Ricciardo to McLaren, Sebastian Vettel to Aston Martin and Carlos Sainz to Ferrari - also struggled initially.
Asked to evaluate his performance over the season as a whole, Perez said that there were "many aspects that have to be considered" but overall was pleased how things had gone.
"All in all I think it's been a promising season. Obviously I would have hoped for more, but it is what it is.
"I just have to keep pushing," he continued. "We've had some positive days we've had some negative ones, but we will only get stronger as a team the longer we are together."
Perez signed a new one year extension with Red Bull back in August, meaning that both he and the team both had continuity and security heading into 2022.
After last year saw pre-season testing cut to just three days (split between both drivers), the introduction of new regulations for 2022 means that this will be doubled to six days.
That should allow Perez to get on an even footing with Verstappen and the rest of the drivers from the start, and could prove crucial in the championship.
While Verstappen snatched the drivers crown on the very last lap of the 2021 campaign, Red Bull narrowly failed to overhaul Mercedes in the constructors standings.
That will be the target this year, with Perez expected to play a full role alongside his team mate against Lewis Hamilton and George Russell.
Gallery: The beautiful wives and girlfriends of F1 drivers
Keep up to date with all the F1 news via Facebook and Twitter