Lewis Hamilton has introduced an all-new helmet design for 2022 to go with Mercedes all-new W13 Silver Arrow.
The seven-time F1 World Champion has opted for a yellow day-glo base that throws back to the lid sported by the Briton during his early years in motorsport and in F1.
The yellow base is paired with a dark blue motif that replaces Hamilton's beloved purple and black scheme, a change the Mercedes driver justified by a need to go back to his roots.
4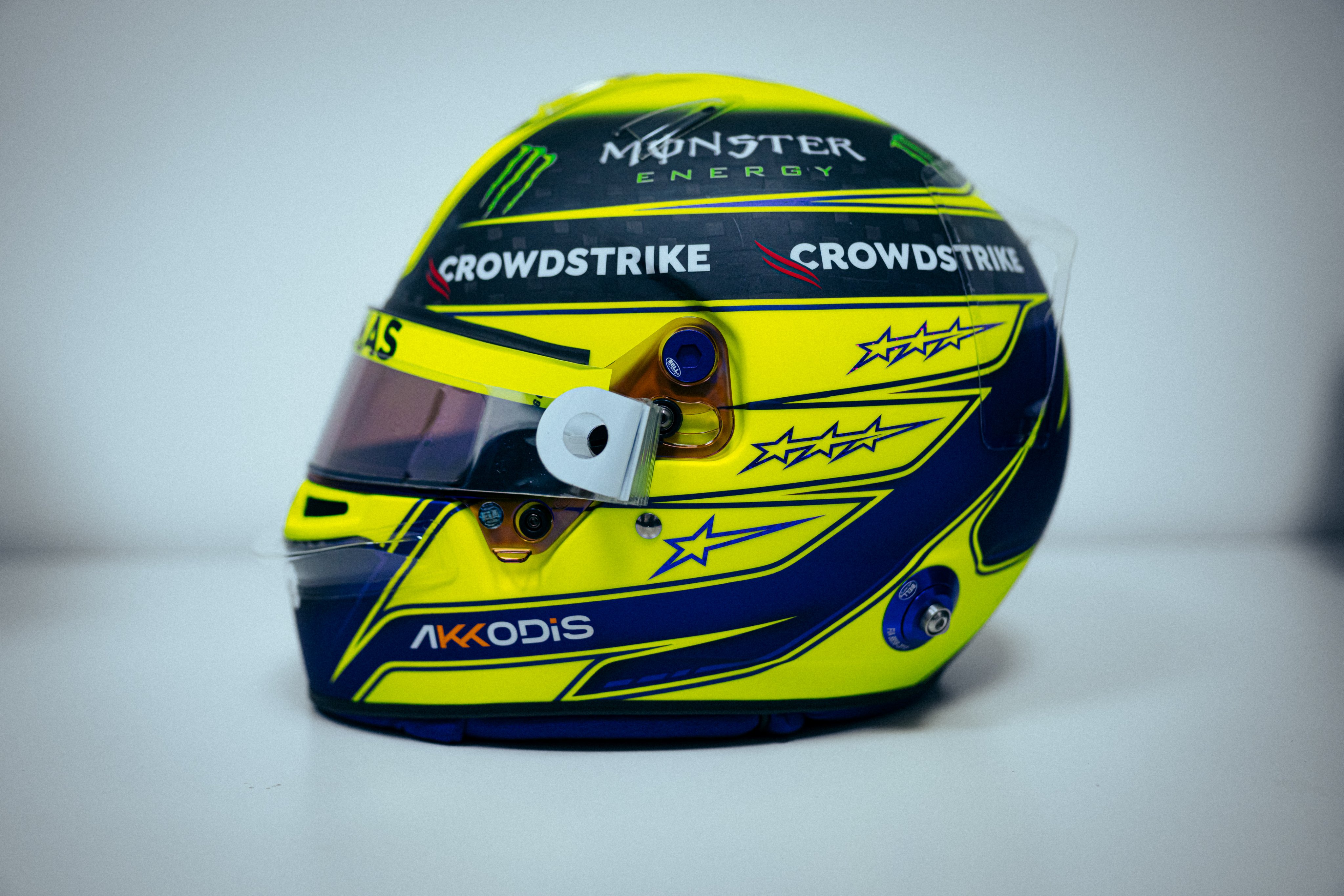 "For this year's helmet I wanted to show love to my beginnings," Hamilton wrote on social media.
"As much as I love purple and black, yellow is my history. I'm going into this season with the same dedication, drive, and passion I had way back in my karting days."
And Hamilton will need all the dedication and passion he can channel to fend off new teammate George Russell and to defeat arch-rival Max Verstappen in his quest this season for a record eighth world title in F1.
"I'm just approaching the season trying to be the best that I can be," Hamilton said on Friday ahead of the day's opening practice session.
"I want to see if there's a way I can somehow raise my game – drive at least how I was at the end of last season.
"I think I'll just try and be the best driver I can be this year. I think there is still more that I can do, both in and out of the car."
Keep up to date with all the F1 news via Facebook and Twitter