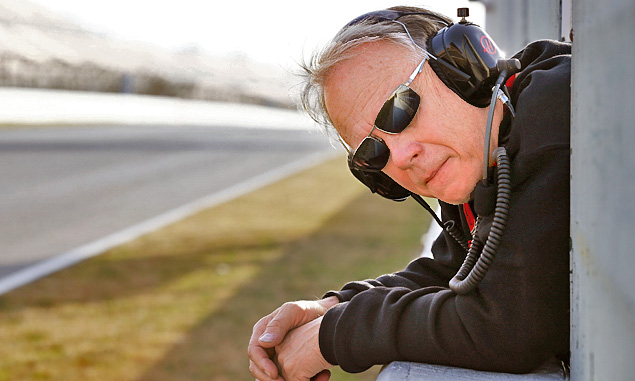 Haas F1 Team owner Gene Haas has confirmed that he's still working towards having an American driver in a race seat at the team, but that it's not the most important part of his plans right now.
"That would be the ultimate, but like anything else we want to put the pieces we can obtain," said Haas when asked whether he still planned to eventually introduce US race talent to the Formula One paddock.
The team passed up the opportunity to sign Californian driver Alexander Rossi in favour of a line-up consisting of the experienced Romain Grosjean and rising Ferrari protégé Esteban Gutierrez for their maiden season in 2016.
"Right at the moment we felt that having an experienced driver like Grosjean, who's French, was the best nut to put on the steering wheel," Haas explained.
"So that's what we're doing - we're not really looking at nationalism when we're putting this team together, we're looking at obtaining the best possible people and products and engines and transmissions that we can so we can win races.
"That's what we're here for, we're here to win races, we're not here to do it the hard way."
Having an American driver in US-based Formula One race team should certainly be something that should appeal to commercial sponsors. However at the moment, the bodywork of the new Haas VF-16 is looking pointedly bare when it comes to attracting sponsorship and marketing deals.
"We have lots of people who want to sponsor us," Haas insisted. "They just don't want to pay us the money we want!
"I know there's a lot of fans in the US. We are doing this more as a challenge to market our product and be involved in races as we have been involved in NASCAR for over 15 years. This is just a continuation of that on an international basis.
"But we're hopeful that Americans will stand behind, we'd like to get more Americans involved in Formula One because we think it's a great motor racing sport and we would be very, very humbled to have more Americans support us in this endeavour to bring Formula One back to the United States. We've already got it in Mexico and Canada, and now we have Austin for the last four years, so there's a start.
"The biggest problem is we don't have a product yet. We've never been on a track, we don't really have anything to sell to anybody. I think people would be a little bit afraid of going out on the track and just embarrassing your name. If you go out there and look bad they're probably not going to sponsor you.
"But I'm optimistic that when we go out there we're going to look professional, that we're going to be able to compete at a level that other teams will respect and that should make sponsors say 'OK, there's a product, we can see it, it can deliver.' That should make them more comfortable about wanting to sponsor us."
A closer look at the Haas VF-16
FEATURE: The first test in numbers
Keep up to date with all the F1 news via Facebook and Twitter