Lewis Hamilton was thankful that Mercedes had ignored his suggestion to retire from Sunday's Spanish Grand Prix after a first lap clash with Haas' Kevin Magnussen, as the Briton went on to deliver a remarkable fifth-place finish.
Hamilton was running side by side with Magnussen into Barcelona's Turn 4 on the opening lap of the race when the pair made contact and the Mercedes driver picked up a puncture.
Hamilton pitted for a tyre change and rejoined the race at the tail end of the field, 30 seconds behind the pack.
Anticipating a long afternoon and a pointless effort, the seven-time world champion suggested over the radio that it would perhaps be better to spare his Mercedes engine.
But the Briton was rebuffed by race engineer Peter Bonnington who told him that a spot among the top 8 was still possible despite his deficit.
"I was 30 seconds behind so I thought if I am going to use a whole engine to drive around in last or out of the top 15 and at some point take a penalty," Hamilton explained.
"I thought we may as well save the engine so we can live to fight another day. Thank god we didn't, that is why we never stop we never give up and that's what I did.
"I was hoping for a smoother race without the issue at the beginning. Having seen what it was like back in Jeddah where I started 15th and struggled to get into the top 10, I was thinking this is impossible to get back into the points.
"They said no I was on for eighth – I couldn't understand it and thought they were definitely being super optimistic. But I thought let's give it everything and see where I come out."
Making the most of a three-stop strategy, Hamilton ultimately clawed his way back to fourth but lost the position to Ferrari's Carlos Sainz with two laps to go when a water leak forced him to "lift and coast" to cool his car in the race's final laps.
Given his remarkable race pace and onboard a car that felt "much better and nicer", Hamilton reckoned that in normal circumstances he could have taken the fight to Red Bull and been in the mix for an outright win!
"This is a great sign that we're going in the right direction," Hamilton said.
"I have no doubt at some stage [we can fight for wins again] because today, if I hadn't had that, I'd have been fighting with the Red Bulls.
"So that gives me great hope that at some stage we'll be fighting for the win."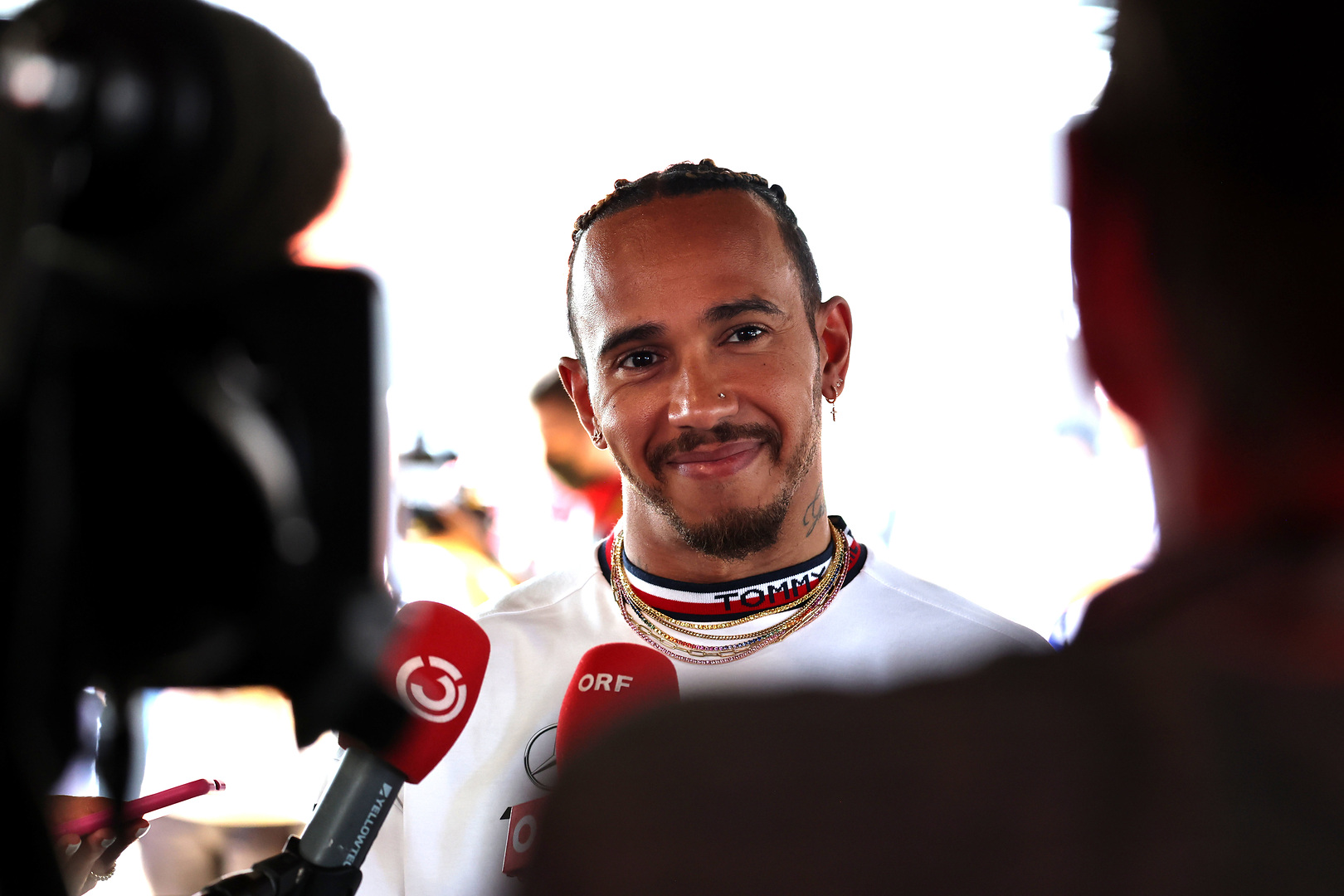 Hamilton said that his spirited charge through the field during which he pulled off multiple overtakes was "like a win and actually feels better most often than a win, when you've come from so far back and been through so much."
But the 103-time Grand Prix winner also revealed an unexpected encounter on Saturday in Barcelona that spurred him on in Sunday's race.
"Ultimately there was quite a bit of adversity in that race, starting so far back," Hamilton said.
"There was a girl that I spoke to yesterday, who was my little inspiration, Isla, a five-year-old that's terminally ill and she said can you win the race for me tomorrow.
"I said I don't know if I can win the race, but I'll give it everything. So hopefully for me, that was a bit like a win, and I dedicate it to her."
Keep up to date with all the F1 news via Facebook and Twitter