Martin Brundle believes Carlos Sainz needs to clear one "final hurdle" in F1, and the Ferrari driver will be "on his way".
The Scuderia's early form saw Charles Leclerc win two of the first three races of 2022. But a first win in F1 is still eluding Sainz who suffered in the first part of the season from a few setbacks of his own making.
With eleven top-three spots to his name in F1, the 27-year-old is fast approaching the record held by Nick Heidfeld who collected 13 podiums without ever winning a Grand Prix.
In Canada last weekend, the Spaniard didn't put a foot wrong, picking up the baton from Leclerc as Ferrari's leading contender and hounding race winner Max Verstappen for all his worth in the closing stages of the event in Montreal.
For Brundle, Sainz's first win is near, and once it comes, the gates will open for the Spaniard.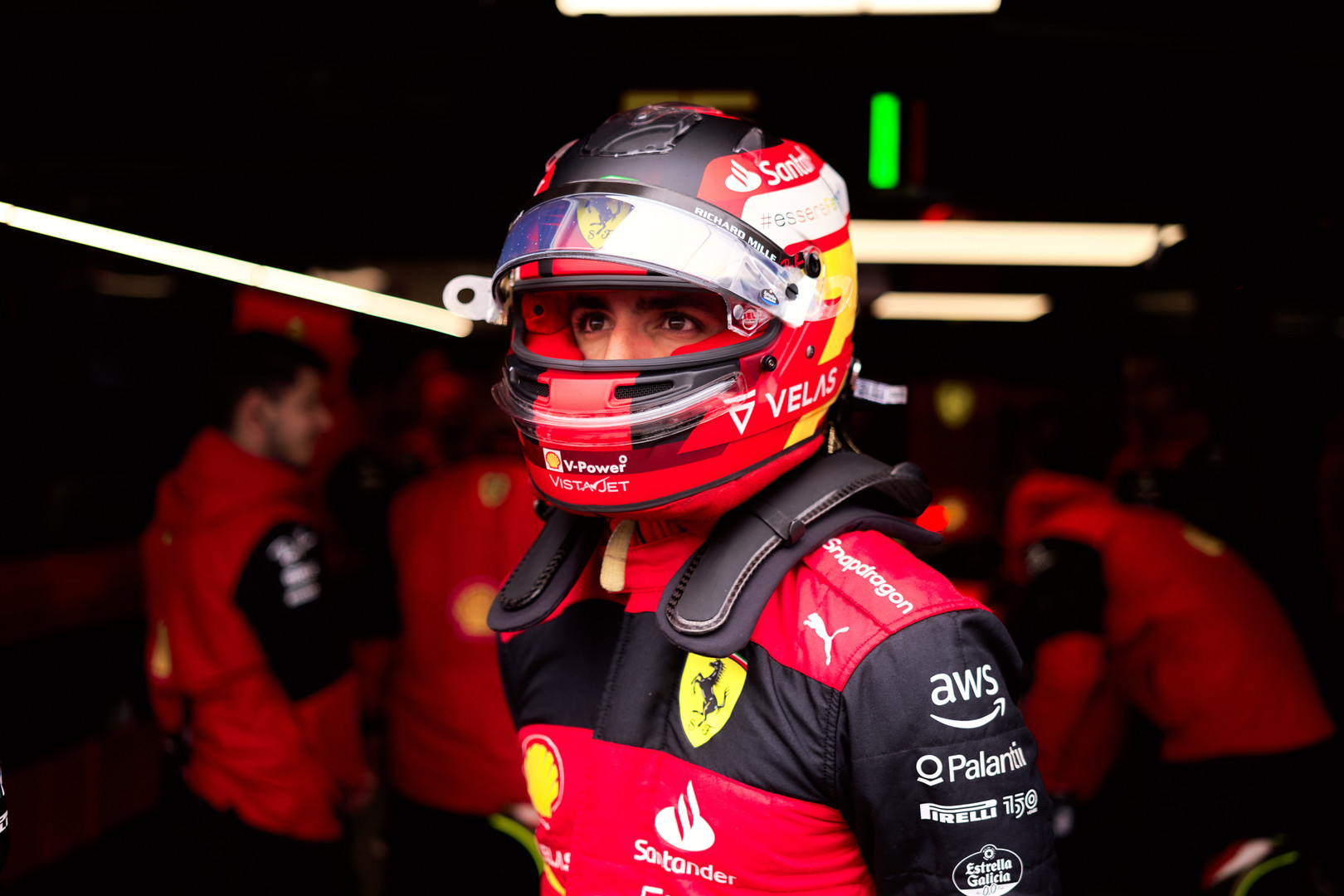 "It was a masterclass drive from the reigning World Champion and now comfortable World Championship leader Max Verstappen, but Carlos Sainz in the Ferrari pushed him very hard for the last 15 laps," Brundle wrote in his ppost-race Sky F1 column.
"Carlos is like Lando Norris and George Russell in that he's ready to win GPs but those victories just keep eluding him for varied reasons.
"I've always been a supporter of Carlos and sometimes I felt like a lone voice in the paddock, but he's very good – especially during races.
"The final hurdle for him is to combine his talent, sheer determination, aggression and experience into greater pin-point accuracy and consistency.
"The car will then relentlessly travel forward rather than occasionally sideways, and as soon as he wins the first GP he'll be away.
"It was great to see those two [Verstappen and Sainz] slugging it out."
After last Sunday's race, Sainz admitted that missing out on a potential maiden win in Canada while being the fastest driver in the race "hurts more".
"I am not satisfied," he said. "It's been too close to be satisfied. Especially with the pace I've had throughout the race, which has been very good.
"I have been very comfortable, all the time a little faster than Max."
Sainz reckons that the deployment of the Safety Car in Montreal while he was leading the race with just 20 laps to go was an event that cost him his first win.
"The strategy was crucial and I think that without the last Safety Car it would have been difficult for him [Verstappen] to pass me," contended the Scuderia charger.
Keep up to date with all the F1 news via Facebook and Twitter