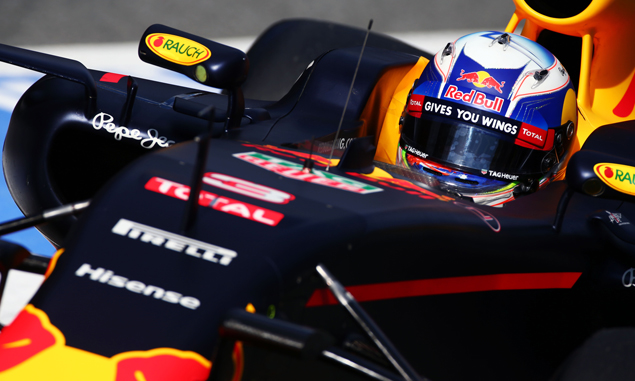 Daniel Ricciardo says "there is no need to be a hero" regarding Halo following Nico Hulkenberg's comments against the new concept.
Having seen the Halo concept trialled on the Ferrari for the first time at the start of testing on Thursday, Hulkenberg said he doesn't want to see the cockpit protection introduced because the sport needs to retain some form of risk.
However, Ricciardo was unhappy about the comments, saying the trial was not for drivers to then voice their opinions regarding the aesthetics, adding that he doesn't understand why anyone would be against it.
"It is not if we like it or not, it is if we can run it and if it is safer," Ricciardo said. "So from what I saw it seems OK. For me when the cars went from 2008 to 2009 it was a big change and the cars were ugly. I don't think that the halo is as dramatic as that.
"I heard Hulkenberg say some things, I don't agree with that. Because there is no need to be a hero about the situation. It does not change the sport or the speed of the cars. It is just if there are any flying objects it is a bit of extra protection for us. I don't know why he is puffing his chest out for something like that, it doesn't make sense."
Lewis Hamilton was another driver to be outspoken against the concept, saying he wouldn't run it if given the option by the FIA. His Mercedes team-mate Nico Rosberg, however, said the proposal has the full backing of the Grand Prix Drivers' Association and likened any opposition to some of the difficulties faced by Sir Jackie Stewart back in the 1970s.
FULL REPORT: Vettel ensures Ferrari ends testing on top
Keep up to date with all the F1 news via Facebook and Twitter