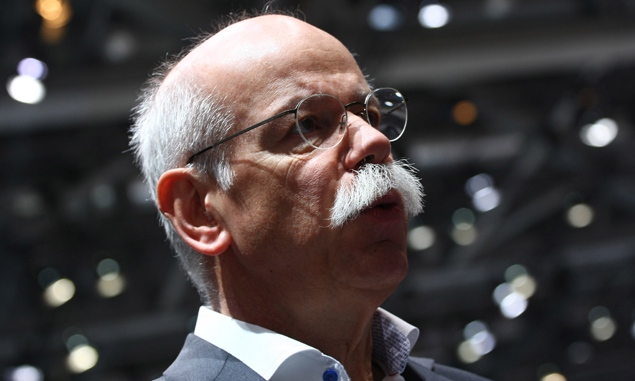 Daimler chairman and head of Mercedes Dieter Zetsche says he fails to understand the rationale behind F1 commercial rights boss Bernie Ecclestone's negative comments about the sport.
The 85-year-old supremo recently told the Daily Mail that 'F1 is the worst it has ever been', with Ecclestone also lambasting the current organisation and criticising power unit manufacturers for having too much power.
Zetsche, whose Mercedes team has been dominating the sport in the latest turbo era, admits he is at a loss to grasp the F1 promoter's motivations.
"At the Geneva Motor Show I was not going on the stage to say I would never drive a Mercedes and customers should better not do it," he is quoted as saying by Reuters UK.
"I don't understand how someone who is not only the CEO but partial owner of that product talks that way about this product. If he feels about that, it should be discussed internally how to change it, but not as a sales pitch."
Ecclestone has been extremely vocal in his criticism of Mercedes but also Ferrari over the winter, saying the two constructors could end up destroying F1 altogether if their stronghold on the sport continued to extend.
Besides their respective works outfits, six out of the remaining nine teams enrolled in the 2016 championship are supplied either by Mercedes – Williams, Force India, and Manor – or Ferrari – Toro Rosso, Sauber, and Haas.
Keep up to date with all the F1 news via Facebook and Twitter