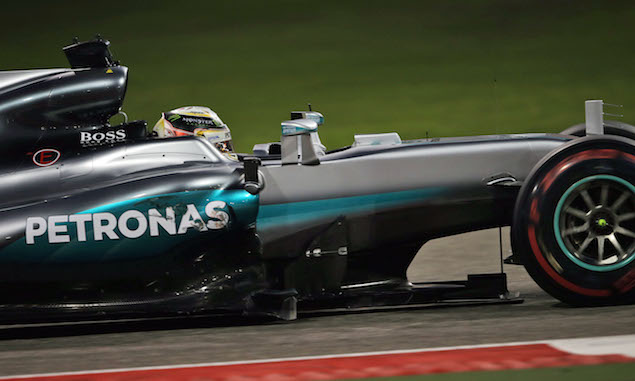 Lewis Hamilton says he is in "the best place I've ever been psychologically" despite failing to win a race so far this season.
The defending champion has suffered from poor starts in both the Australian and Bahrain grands prix, with two pole positions resulting in one second and one third place so far. However, having retired from the opening round in 2014 and still gone on to win the championship, Hamilton says he is viewing the start to the season in a positive light.
"It's not been a smooth start to the season for me, so to be in the Championship position I'm in right now is actually pretty positive," Hamilton said. "If you can have two bad races and still come away with two podiums, that bodes pretty well. I've come back from worse, that's for sure!
"People keep asking me if I'm worried - if there's a downward trend emerging. But I'm feeling the complete opposite. There are no real flaws in our procedure and how we're working, so I know it's going to come good. On a personal level too, I'm in the best place I've ever been psychologically. There's very little, if anything at all, that can penetrate that."
And Hamilton is taking further confidence from his record in Shanghai where he is the driver with the most victories.
"There's a long, long way to go, so I'll just keep working as hard as I have been. Now we go to China for the next battle. It's a track that's been good to me over the years, with five poles and four wins, so hopefully this race can be the turning point."
PROFILE: Paddy Lowe, the pioneer