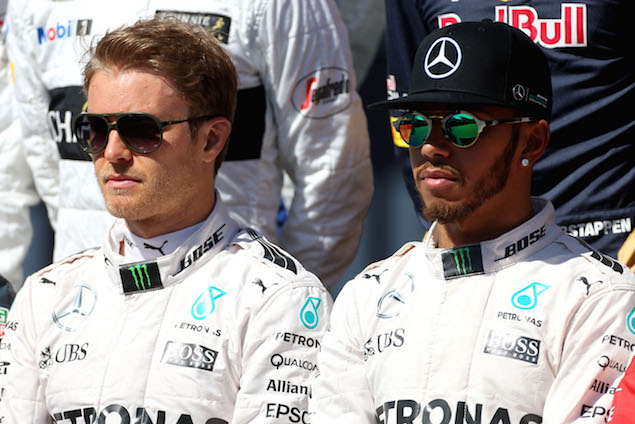 Toto Wolff says Lewis Hamilton's 36-point gap to championship leader Nico Rosberg is "substantial", but the Mercedes motorsport boss expects both team-mates "to be close in the end".
The Briton suffered another frustrating weekend at the Chinese Grand Prix, while his rival bagged a third consecutive win to pull away in the standings.
Although Wolff admits Rosberg's momentum is important, he is also quick to point out that this year's record 21-race calendar lessens the impact of having an early lead.
"At this stage of the season it's about collecting points without looking at the championship," Wolff said. "The gap is substantial but these are very early days. With 18 races to go, [Hamilton]'s mentally very strong so I have no doubt that it will be close at the end.
"It is just 3 out of 21 so statistically there is so much more to come that you can't speak about any favourite."
While naturally pleased with his perfect score after three races, Rosberg himself downplayed the significance of his current lead as he tipped Hamilton to come back in the title hunt at some point.
Asked whether he had noticed anything different in his drivers' demeanours in the wake of their varying fortunes, Wolff replied: "The interesting thing is they don't change a lot between a good race weekend and a bad weekend. I think a driver on that level has to have that attitude and the mental strength not to get carried away with a great win and a great result and not to be too down on a bad weekend."
"Both of them are in a good place, Lewis has every reason to be upset about the result. He wouldn't be a three-time world champion if that didn't upset him, but I have no doubt he will make a quick recovery."
Chinese Grand Prix - Quotes of the week
F1i's Driver rating - Shanghai
Eric Silbermann has breakfast with photographer Crispin Thruston
Keep up to date with all the F1 news via Facebook and Twitter