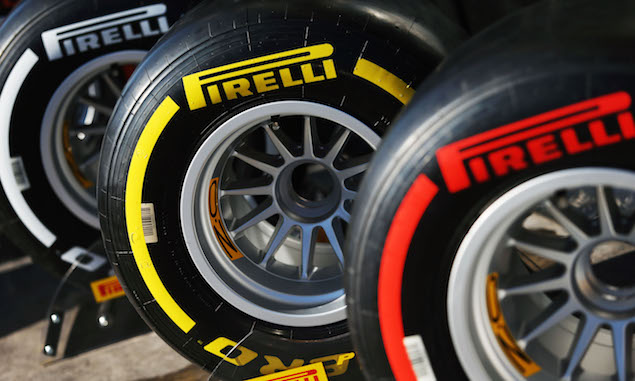 Pirelli has announced the tyre choices made by each team for the upcoming Russian Grand Prix, with a lot of variation up and down the field.
As part of new regulations, teams can now pick from three different tyre compounds, with an allocation of 13 sets per driver.
Of those 13 sets, Pirelli will select two sets that have to be allocated for the race (of which a driver must use one set), while a set of the softest available compound may only be used in Q3. Teams are then free to choose the remaining ten sets.
In Sochi, the same compounds as Australia, Bahrain, and China are available, with Pirelli selecting the supersoft, soft and medium tyre. F1's official supplier has also nominated one set of the medium and one set of the soft as mandatory to be available during the race, and one set of the supersoft compound for Q3.
Pirelli has now announced the full choices for each driver in Russia. While all teams have picked the same allocation for their two drivers, there is a lot of variation up and down the field.
Red Bull and Haas drivers are likely to go for an aggressive strategy with 10 sets of supersofts apiece, while Ferrari and Manor pilots only get six. Mercedes has gone for a middle-of-the-road option with eight red-marked sets for championship leader Nico Rosberg and title rival Lewis Hamilton.
Nearly all drivers will only receive one set of medium tyres, with team-mates Pascal Wehrlein and Rio Haryanto the only exceptions with two sets of the white-walled rubber.
The full list of tyre choices by each driver is below:
Chinese Grand Prix - Quotes of the week
F1i's Driver rating - Shanghai
Eric Silbermann has breakfast with photographer Crispin Thruston
Keep up to date with all the F1 news via Facebook and Twitter