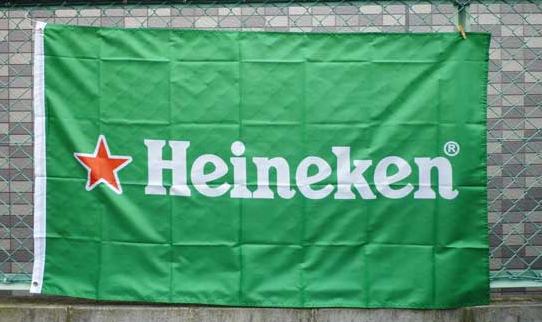 Dutch publication De Telegraaf is reporting that the Heineken multinational brewery company has signed a major global sponsorship contract with FOM worth approximately €200 million over a five-year period.
The partnership apparently involves trackside advertising and presence of the Heineken brand on additional F1 supports.
De Telegraaf also believes Heineken, whose contract may even be initiated as early as next month's Canadian Grand Prix, may be interested in putting its branding on an existing F1 team's cars, the identity of which remains unknown at this stage.
"Heineken will probably also enter into a partnership with one of the teams as part of the sponsorship agreement with FOM," wrote the publication.
Formula 1 trackside signage and advertising has been fulfilled by Rolex and Pirelli for the past few seasons, with Heineken now set to replace both brands.
Following the departure of tobacco companies from the sport a while ago, F1 has often faced calls to end alcohol sponsorship as well.
A report, published last year by European Alcohol Policy Alliance network Eurocare, highlighted what it called the "dangerous cocktail" represented by Grand Prix racing's image and alcohol drink brands, and urged the sport to move away from such sponsorship.
Obviously, Heineken believes that a wide-scale presence in F1 makes sense given its markets and demographics.
Chris Medland's 2016 Spanish Grand Prix preview
Technical focus: Halo or Aeroscreen?
Silbermann says... Too many angry Bulls in Spain