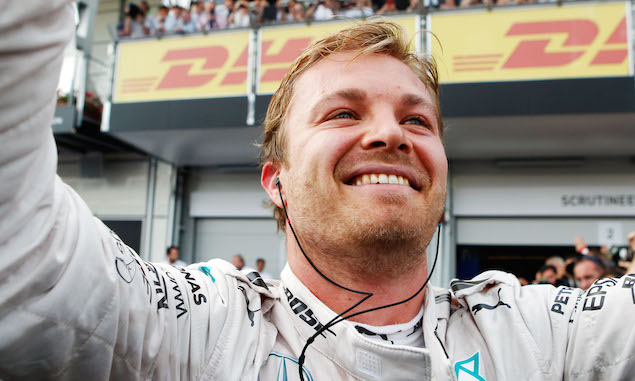 Nico Rosberg has called on Mercedes to understand its pace advantage at the Grand Prix of Europe to ensure it can repel the threat from Ferrari and Red Bull.
Mercedes was pushed close by Ferrari in Canada just one week ago, with Sebastian Vettel finishing five seconds behind Lewis Hamilton in Montreal. While a similar level of performance was expected in Baku, Mercedes was comfortably quicker than its rivals over one lap and Rosberg was able to cruise to a 16-second victory over Vettel without being troubled.
Rosberg admits he is unsure why Mercedes was so quick and wants the team to understand the reasons to help it try to repeat the pace in future.
"I don't know unfortunately but it's something that we have to try and understand because it was pretty unbelievable here this weekend how fast our car was," Rosberg said.
"The first stint, that was the best because I knew that I had to open the gap to cover all the things like a safety car and things and that worked out well yeah. I was feeling great out there."
And Rosberg says he still enjoyed the race despite having a lonely run to the flag, with no safety car interruptions.
"It wasn't boring. This track is one of the most exciting out of them all because you can't afford to switch off for even one second. There are some corners where if you brake five metres too late you are in the wall head on, it's pretty exciting out there and for me it was special because I really felt at one with my car today and you don't have many days like that. I could just push and I knew there was no risk of making any mistakes or anything and that was a great feeling out there."
RACE REPORT: Rosberg cruises to victory in inaugural Baku race
Silbermann says ... Ballrooms and having a ball in Baku
Keep up to date with all the F1 news via Facebook and Twitter