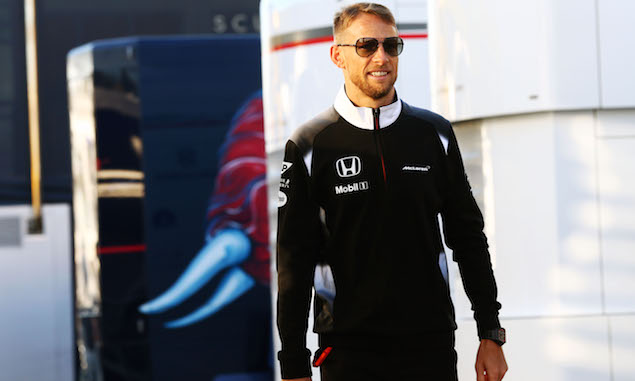 Claire Williams says Jenson Button is "an attractive proposition" for Williams if he is available next season but insists the team is weighing up a number of driver options.
Valtteri Bottas and Felipe Massa are both currently out of contract at the end of the season, and after three years as team-mates Williams is exploring the possibility of a change. With Button's future at McLaren uncertain - Stoffel Vandoorne is tipped to replace the 2009 world champion when his contract expires at the end of the year - the Williams deputy team principal admits he could be a good fit for the team.
"'Button back at Williams' is a great headline," Williams told Sky Sports. "He started his career here, he's a world champion and extremely intelligent when it comes to building a team around him and helping the engineering side develop the car.
"Of course he is going to be an attractive proposition if he is available. But we are talking to a lot of drivers in the paddock at the moment - and he may or may not be on the list."
Williams stresses the team is currently trying to understand which drivers will be available in 2017 before analysing whether it wants to make any changes to its current line-up.
"We are talking to [Bottas and Massa] and we are having other conversations with other drivers in the paddock to see what other opportunities there are.
"But that's not to say we aren't happy with the job Valtteri and Felipe are doing. We have a great line-up, but no decision has been made. We just have to work through the conversations."
Grand Prix of Europe - Driver ratings
RACE REPORT: Rosberg cruises to victory in inaugural Baku race
Silbermann says ... Ballrooms and having a ball in Baku
Keep up to date with all the F1 news via Facebook and Twitter