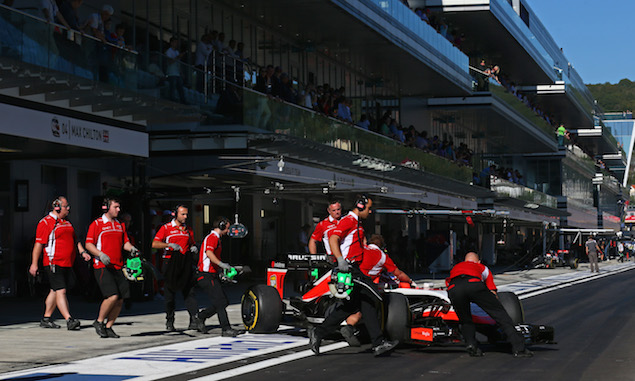 Williams chief technical officer Pat Symonds says Formula One needs teams like Manor on the grid.
Manor was announced on the FIA entry list for the 2015 season as the former Marussia team looks to try and be on the grid at the first race of the season in Melbourne. Symonds - who worked for Marussia for a spell before joining Williams - says F1 needs the smaller teams in order to give personnel their first opportunities.
"I'm really pleased Manor will be at Melbourne I think we need teams like that," Symonds said. "In 1981 I started in a little team called Toleman, there were 20 of us and we didn't really know much about what we did or what were doing.
"That team went on to become Benetton, and went on to become Renault then went on to become Lotus. If there wasn't a chance for these small teams to compete it would be a real shame.
"I worked for those guys for a little while and have a lot of respect for what they are trying to do. they are straightforward, old-fashioned racers. They aren't interested in the politics they just want to go racing. It is a really difficult task which makes it even better if they were to succeed, its great."
Click here for the gallery from day four of the final test
Keep up to date with all the F1 news via Facebook and Twitter