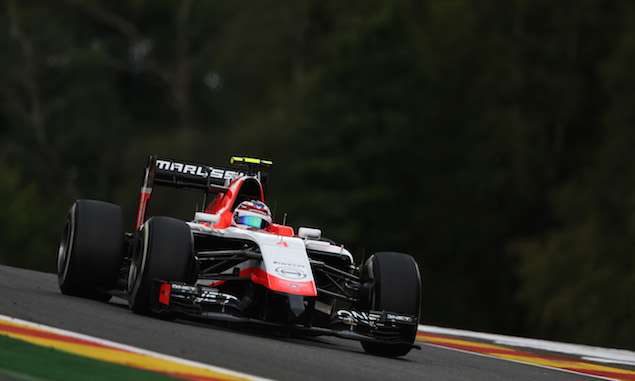 Manor says it will race in Melbourne with a modified 2014 car but will launch a 2015 car mid-season.
Having signalled its intention to race this year, Manor was dealt a blow when a Strategy Group meeting saw its plans to race using last year's car denied. Since the approval of a CVA, Manor has exited administration and has been working to adapt its 2014 cars to the current regulations to be able to race in Melbourne.
"The team has been preparing the cars with which it will begin the 2015 season and which comply fully with the 2015 regulations," the team announced. "Later in the season it will introduce a new 2015 specification car as per the designs initiated last year."
Sporting director Graeme Lowdon said Manor's ability to start the new season is the result of a huge amount of work that has left the team in "a great place" ahead of leaving for Australia.
"I want to thank all of the teams, the FIA, Formula One Management, our suppliers and staff and of course all of the fans for the support we've received over the past six months," Lowdon said. "It has been a challenging period for all of us but we've come through it and now we just want to go racing again.
"With formidable new business leadership in Stephen Fitzpatrick and the board presence of Justin King we are now in a great place ahead of the new season. This is a fantastic and very rewarding moment for all those involved with the team."
Click here for the latest technical upgrades before Melbourne in pictures
Keep up to date with all the F1 news via Facebook and Twitter