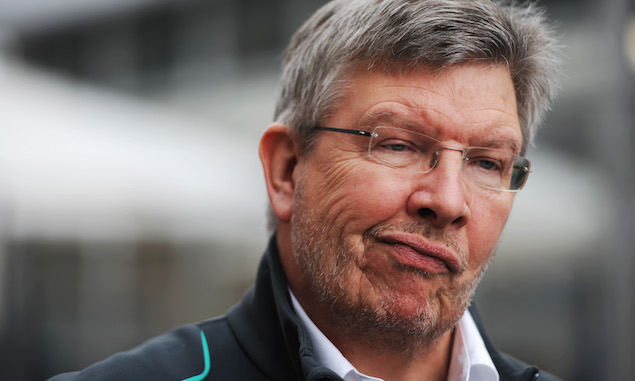 Ross Brawn insists he has had no high-profile job offers but will "never say never" about a future return to Formula One.
The former Benetton and Ferrari technical director - who also went on to win the 2009 championships with his own team Brawn GP - has not worked in F1 since leaving Mercedes at the end of the 2013 season.
With some dissent over the current governance structure in Formula One - culminating in the Grand Prix Drivers' Association penning an open letter earlier this season - Brawn's name has often been linked to a role which would see him oversee the writing of future technical regulations.
Brawn is now 61 and insists he is enjoying retirement away from the sport, but told Sky Sports he would not rule out a return.
Asked if has had any high-profile offers such as to run F1, Brawn replied: "Not at that level, no.
"Never say never about any of those sort of things, but I'm quite content doing what I'm doing and nothing has come along that I would be motivated and interested in.
"My nature when I was involved was 24/7 and I'm not sure I want 24/7 anymore."
While Brawn has been touted as an ideal candidate to be involved in F1's governance by the likes of Christian Horner and Jenson Button, recent months have seen teams agree on new aerodynamic regulations for 2017, while Bernie Ecclestone today revealed he was looking at changing the prize fund model to ensure a more equal distribution of revenues within the sport.
Romain Grosjean interview: I can stop Haas sliding
Silbermann says... Referendumb
Keep up to date with all the F1 news via Facebook and Twitter