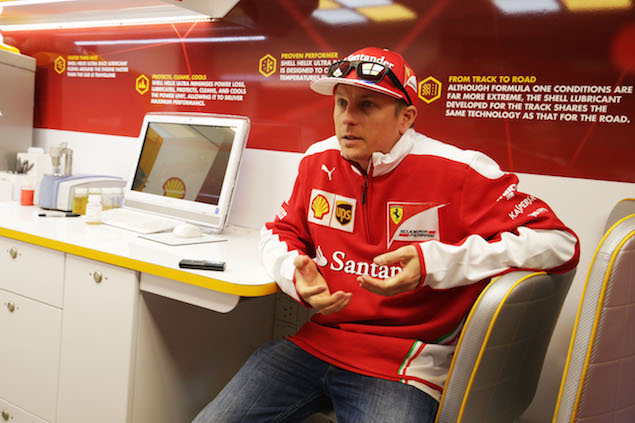 Kimi Raikkonen says F1 is still enjoyable during the V6 era, after signing a new contract which will take him into his 15th season in the sport.
Ferrari extended Raikkonen's contract during the British Grand Prix weekend, keeping him at the Scuderia in 2017. Having made his debut in 2001, Raikkonen has raced using V10s, V8s and now the V6 turbos, while he also took a two-year break from F1 in 2010 and 2011.
Asked during an exclusive interview with F1i if he still finds the current F1 regulations enjoyable, Raikkonen replied: "Yeah.
"When it came in in 2014 everything was new and probably not at the level we wanted. OK, some teams were at the level they wanted, but for sure [Ferrari] were not happy with where we were. Drivability was also depending on how good your car is or the grip on the circuit or conditions, it wasn't always easy [to judge] because it made it quite tricky. But now after a few years everything has improved so much.
"Driving-wise the sound is different but the driving itself hasn't changed. You drive the same way, OK you have fuel saving but in the past you had brake saving or something, so it's the same thing just affecting different things. So I wouldn't say there's an awful lot different apart from the sound and I guess a certain feeling around you, but for me it's good already again that it's normal now."
From Sauber to Ferrari - Exclusive interview with Kimi Raikkonen on F1's evolution
Silbermann says ... No hope for an Olympic Grand Prix
FEATURE: Romain Grosjean answers your questions
F1i Classic: The unforgettable Harry Schell
Keep up to date with all the F1 news via Facebook and Twitter