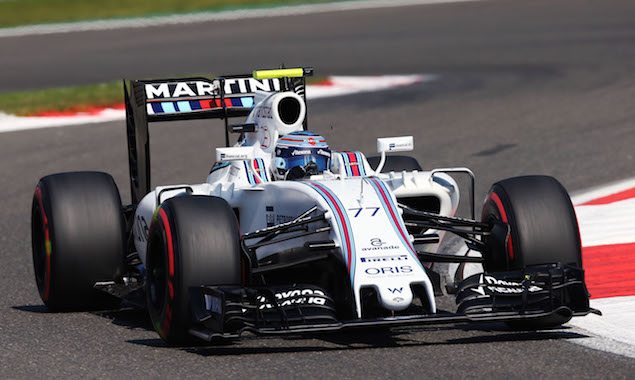 Williams' Rob Smedley says the "horrendous misfires" that both Felipe Massa and Valtteri Bottas suffered in qualifying for the Belgian Grand Prix could come from the way their Mercedes engines had been set up.
Williams' efforts during the pole position shootout were hampered by software issues, with the British team unable to run the qualifying mode on their power units and estimating that it could have started the race ahead of rivals Force India.
"On the first timed lap, when we put the qualifying mode in, we had horrendous misfires all the way from Turn 1 down to Turn 4 - that was on Felipe's car," Smedley said.
"We then kind of understood there was an issue with the qualifying mode so we knocked that mode back into the race mode and he finished his first lap in race mode.
"When Valtteri went out, we were more attuned that there could be a problem and were able to turn his engine down from qualifying mode to race mode quite quickly. Still, even in race mode we were suffering with misfires, with the way the engine is being set up."
Williams' engine supplier Mercedes High Performance Powertrains (HPP) duly launched an investigation to look into the problems. When it was put to Smedley that the issues were unique to Williams amongst the Mercedes-powered teams, the head of performance engineering added:
"It has nothing to do with the chassis software. There's absolutely no issue there at all. It's all well within the power unit control system.
"I don't want to give you too many erroneous details, but it's probably to do with the way we have set it up, our power unit engineers have set it up and it has given us the issues that we had.
"You can have this type of problems when and wherever, it does not really matter. It can happen on the engine control unit, it can happen on the chassis control unit. If there's incorrect settings which are lying dormant in the unit, they will manifest themselves in a problem at some point."
Scene at the 2016 Belgian Grand Prix
Belgian Grand Prix - Quotes of the week
F1i's driver ratings - Spa-Francorchamps
Keep up to date with all the F1 news via Facebook and Twitter