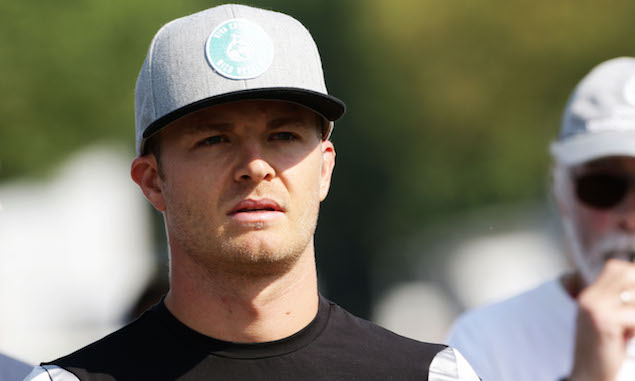 Nico Rosberg says Mercedes could face another genuine challenge from Red Bull and Ferrari at this weekend's Italian Grand Prix, as he expects tyre degradation on the supersofts to bunch up the field at the front.
The German is coming off a comfortable win at Spa but Mercedes saw its qualifying edge shrink to less than two tenths on the back of a difficult FP3 session where Rosberg and team-mate Lewis Hamilton struggled with tyre management.
Formula One's official supplier Pirelli has brought the same medium, soft, and supersoft compounds to Monza with high tyre pressures enforced once again. While Rosberg believes degradation will not be as extreme in Italy, the championship runner-up is still braced for a close fight.
"I think it will be easier on the tyres than expected," Rosberg said. "Maybe a two-stop or a one-stop, so that will be easier.
"It is the same tyres as Spa, so we will be running the supersoft, where we saw it was really close in qualifying, so we are expecting the same thing, with the track being shorter here. It could be close.
"It is just so saturated - the supersoft comes to a limit with the temperature and all the teams close up."
Rosberg has also downplayed the small difference there is between his and Hamilton's tyre allocations for the weekend, with the Briton having one less set of medium tyres available to him.
"As you have seen in the past we equal out during free practice. By the time we get to qualifying we have the same tyres."
Romain Grosjean column: Speed, sponsors and scheduling
2016 Italian Grand Prix preview
Scene at the 2016 Belgian Grand Prix
Keep up to date with all the F1 news via Facebook and Twitter