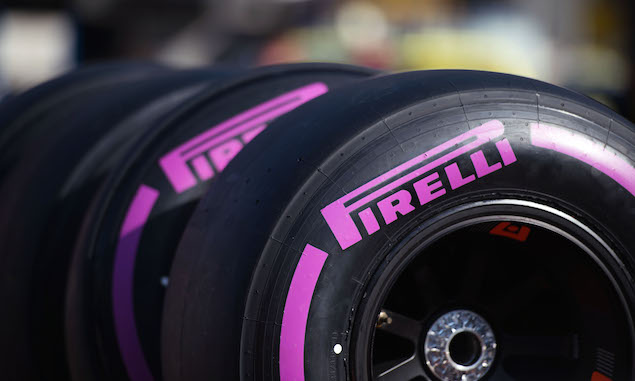 Pirelli has revealed the tyre choices made by all Formula One teams for the upcoming Singapore Grand Prix, which sees Ferrari go agressive in its strategy by loading up on the ultrasoft tyre.
F1's official tyre supplier has nominated its soft, supersoft, and ultrasoft compound for the Marina Bay event, with most teams favouring the new-for-2016 purple-marked rubber.
Ferrari drivers Sebastian Vettel and Kimi Raikkonen will receive nine sets of ultrasofts apiece, which is two more than their Mercedes and Red Bulls rivals. Haas, which enjoys a close technical partnership with Maranello, is the only other outfit to choose a similarly aggressive approach.
Overall, the Singapore GP tyre selection reveals a lot of variety up and down the field, as well as within the teams. For instance, championship leader Lewis Hamilton will receive only three sets of softs against four for his team-mate and title rival Nico Rosberg.
It's interesting to notice that several drivers, including Raikkonen, will only receive one set of soft tyres, while Pirelli has made one set of the soft and one set of the supersoft the mandatory race tyres for the street circuit.
Along with Rosberg, the Force India duo of Sergio Perez and Nico Hulkenberg will have the biggest soft tyre allocation with four sets of the yellow-marked compound apiece, thus using a strategy already seen in recent races.
Ferrari dominated last year's Singapore Grand Prix, with Vettel storming to victory from pole position and Raikkonen coming home in third. Conversely, Mercedes had its "most difficult races in years" as it struggled to make the soft and supersoft tyre work.
All teams had to make their selection 14 weeks in advance of F1's night race.
DRIVER RATINGS - 2016 Italian Grand Prix
RACE REPORT: Rosberg wins at Monza to cut Hamilton gap to two points
COMMENT: McLaren's 2017 driver line-up: A stroke of genius?
Keep up to date with all the F1 news via Facebook and Twitter